In today's corporate landscape, fostering learning and development in the workplace is pivotal to success. The Australian HR Institute states that fostering learning and development in the workplace, encompasses a range of on-the-job and off-the-job methods for acquiring necessary knowledge, skills, and behaviours. In simpler terms, training and development in the professional world can be facilitated through many means. Up-skilling in third-party platforms such as Salesforce, Xero or similar to broaden horizons through on-the-job training or encouraging your team to take part in off-the-job training through problem solving team building activities or with a work/life balance workshop!
Why Should Teams Foster Learning in the Workplace?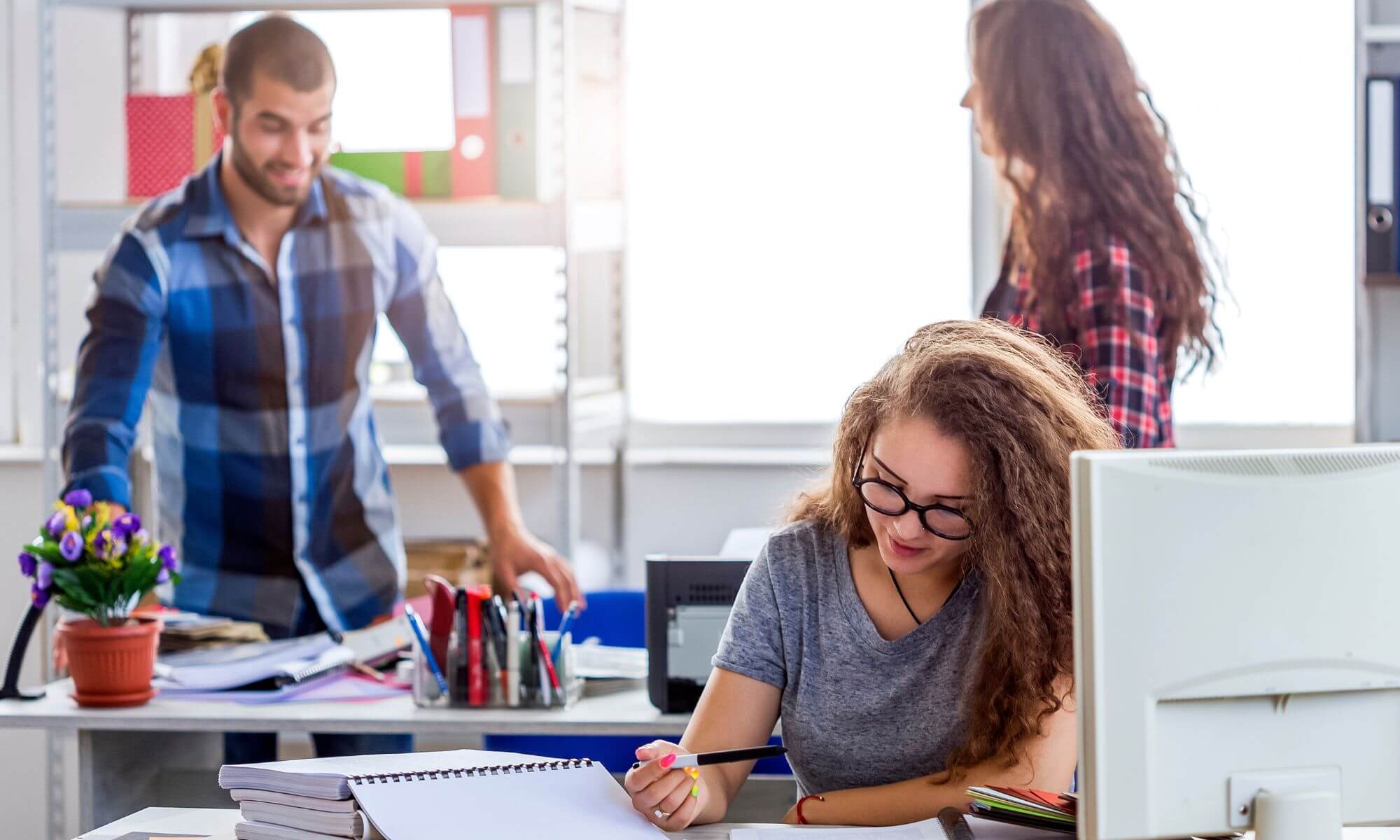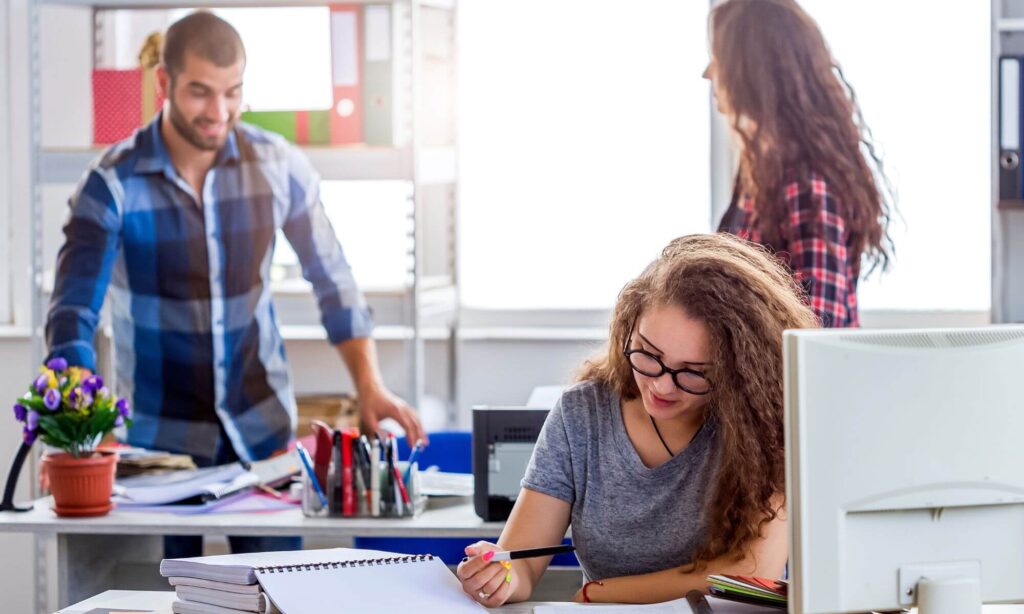 Learning in the workplace is key to a teams ongoing success. Development can help teams to progress beyond what is expected of them in a way that doesn't sacrifice their personal life. Reasons why teams should implement learning, training and development in their workplace are listed below.
Higher Job Satisfaction
When your team is engaged and working at their full potential you want that is when they are satisfied. The effect of this is through a positive emotional response to the job at hand. Job satisfaction can be tricky to measure as the data is skewed depending on who is asking how satisfied the employee is with their job. For instance, if your boss asks, "Are you satisfied in your role?" an employee might say yes, even though they are currently looking at other options. The benefits of a learning and development workshop to create a highly job satisfaction will boost your team's overall productivity.
Productivity
Through learning and development opportunities, whether they are on-the-job or off-the-job, are closely related to productivity levels. One always effects the other and vice versa. Think about training in a practical sense. Training, learning and development in the workplace are situated so that each member of staff is either trained in a new skill, advances skills they already had or develops opportunities for others to learn form them. By fostering learning in the workplace, these new skills will create a constructive environment for your team to work in, provide new methods of completing tasks that will increase productivity.
Innovative Skills
One of the key skills a workplace must have is innovation. Without innovation and new ideas there can be no improvements made to improve operating procedures or new ideas to further the business. The mistake that many managers make is not seeing the potential that their employees have. Being on the receiving end of issues every day, many employees have a range of solutions to improve operating procedures that will save both time and money. Although managers ignore these ideas or simply, they don't come to fruition because they are not given a safe environment where new ideas are encouraged and respected.
Communication & Workplace Culture
When you provide a safe environment for your team and fostering learning in the workplace, your communication within and throughout your team will improve. Workshops on communication and improving communication within a team are a fantastic investment for corporate groups. If you can tackle the issues that arise from poor communication, the culture within the workplace will benefit greatly.
Mediums to Foster Learning and Workplace Development in the New Year
Forbes magazine stated that in order to foster an environment for learning there needs to be open and honest communication and the encouragement of problem-solving skills within teams. A great way to boost honest communication is through team building activities tailored towards the specific issues or problems that your team face often.
Lego Serious Play or LSP for short is a fantastic workshop. Utilised and created by the LEGO group LSP turns boring business meetings into a fun story telling challenge, where your team can tackle issues by using the Lego blocks to tell stories and workshop problems. Unlike our fun team building activities LSP creates real business outcomes, improves engagement, and solves problems through creative and diverse outlets.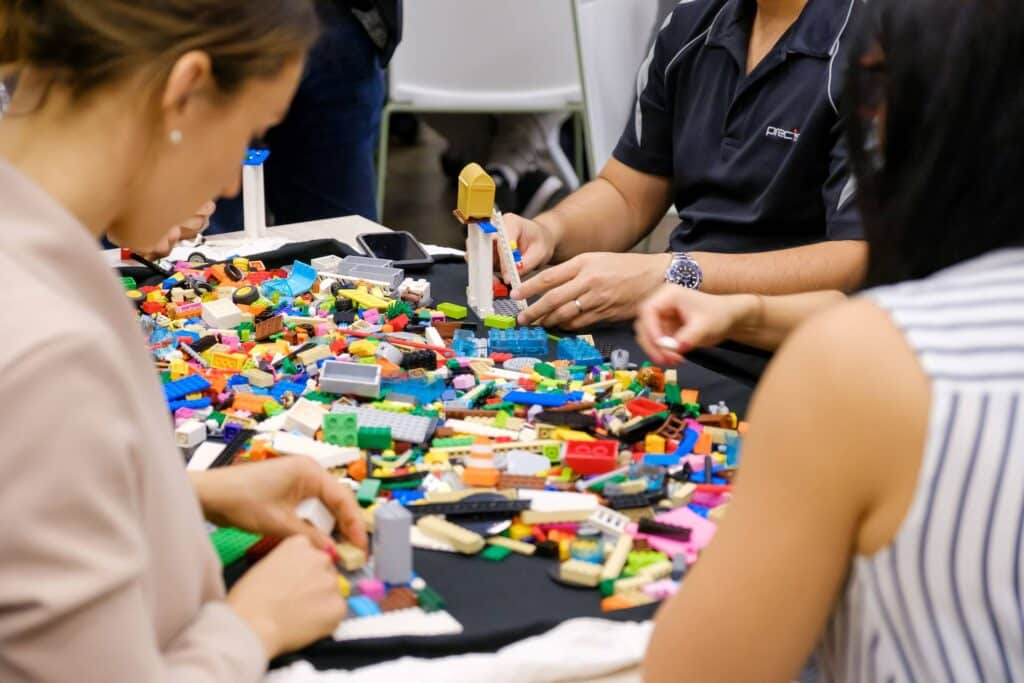 This event is a little more fun than serious when compared to LSP. However, it still addresses key issues surrounding communication and encourages teams to work as one team. The Bridge to Unity will see your delegates construct a 'bridge' out of bamboo and other materials that are in limited supply, to break down barriers to communication and strict timelines. This is an engaging and exciting team building activity that will foster new pathways (both literally and figuratively) to learning, training and development. The finale will see your team create the entire 'Company Bridge' and test it with a remote-control car. This event has many powerful metaphors throughout it. No matter what department or team you are in this event allows all members to cooperate and work together, working as one team, with all hands-on deck.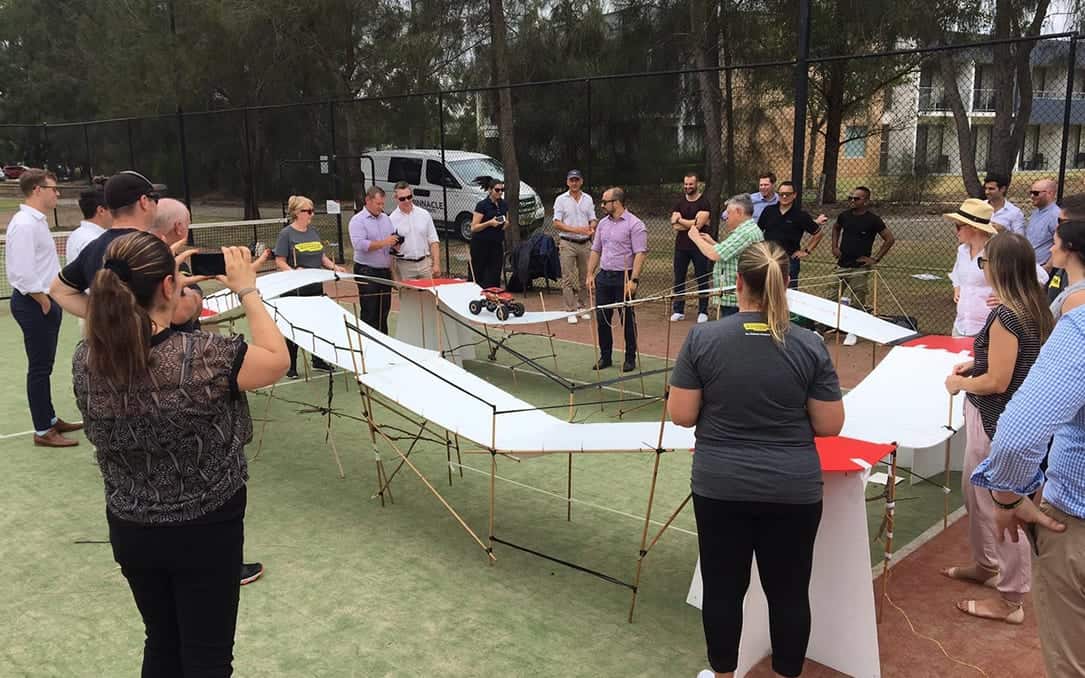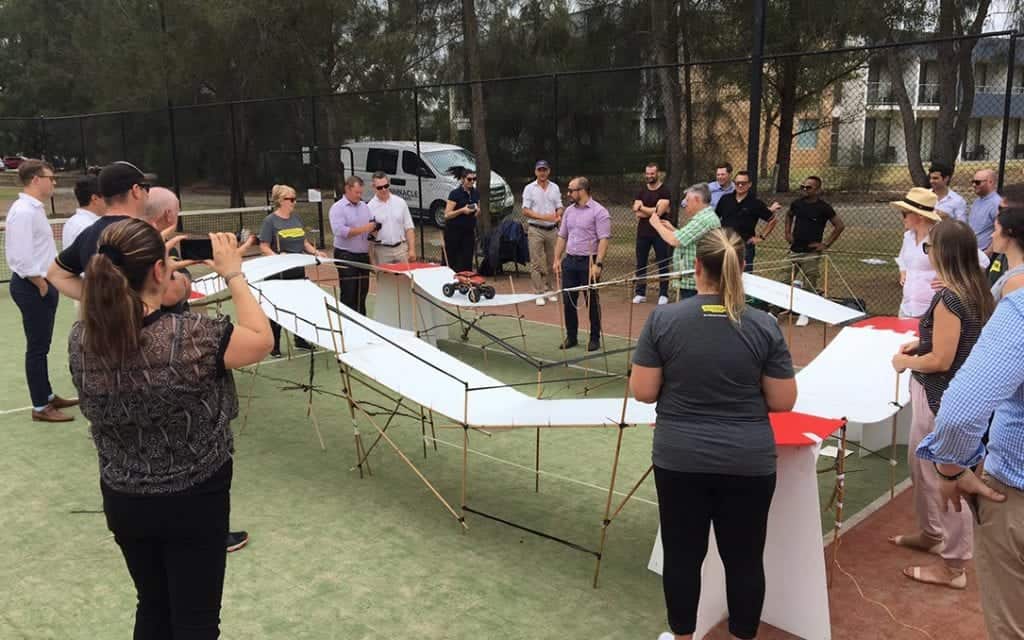 A great way to encourage innovation to foster learning and development in the workplace is through a 'pitch'. This event is very similar to the famous TV show Shark Tank, where a panel of 'investors' are allocated an amount of money to invest into whoever's innovation they like. First delegates will be split into teams, and they will either create a new idea that will help the business to improve its operating procedures, or provide something new to sell to their clients, OR they may create an idea, completely unrelated to the business. It is up to the event organiser to decide these parameters. Once the team have their new idea prototyped and ready to pitch, they will present it to the investors who are usually managers, leaders, and CEOs to invest into whatever they desire. The team with the most money at the end of the event wins!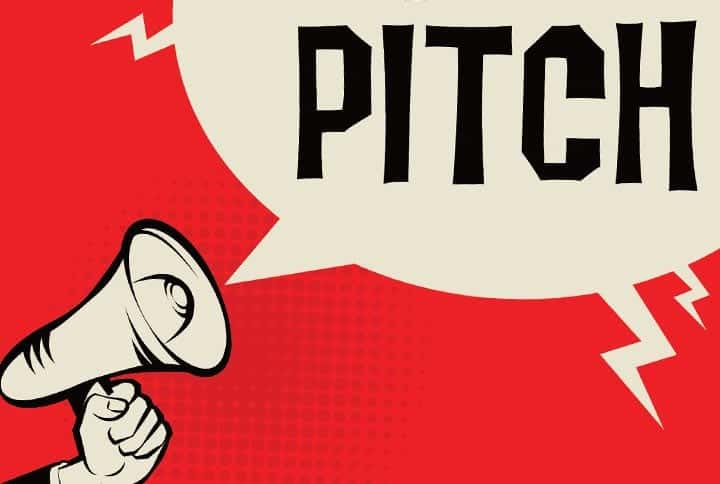 Learning about the issues that others face, in an environment where teamwork is encouraged is an incredible way to foster learning in the workplace. Developing an understanding of how others are affected by unique issues can help your team to appreciate the little things in both their personal and professional lives. Through our Solar Buddy event, your team will learn about the struggles that young children living in energy poverty face. They are hindered by the lack of energy in a way that halts higher education and safety.
With Helping Hands your team will learn about how many active landmines there are still present across the world, and those waiting for deployment in army bases, and these landmines are leaving an incredible number of people with missing limbs, which affects their quality of life. Leaving some unable to provide for their family and children unable to participate in school. We have a range of charity events designed to encourage and foster learning in the workplace.
Get in touch with the team below to book in your team building activity and foster learning in your workplace!