Spring has certainly sprung and with the weather warming up, many teams are making the most of the extended daylight hours and are opting to get a healthy dose of vitamin D while taking part in outdoor team building activities. However, as the scorching Australian summer fast approaches, the sizzling heat and beating sun can leave many seeking refuge from the sweltering temperatures. While some may naturally gravitate towards the beach and outdoor adventures, there's no denying the allure of indoor sanctuaries when the mercury rises.
In a city known for its stunning outdoor offerings, Sydney's best indoor team building activities provide an enticing alternative to outdoor pursuits. We've compiled a list of the best indoor team building games and the best indoor team building activities that help teams bond and grow while offering a perfect respite from the elements.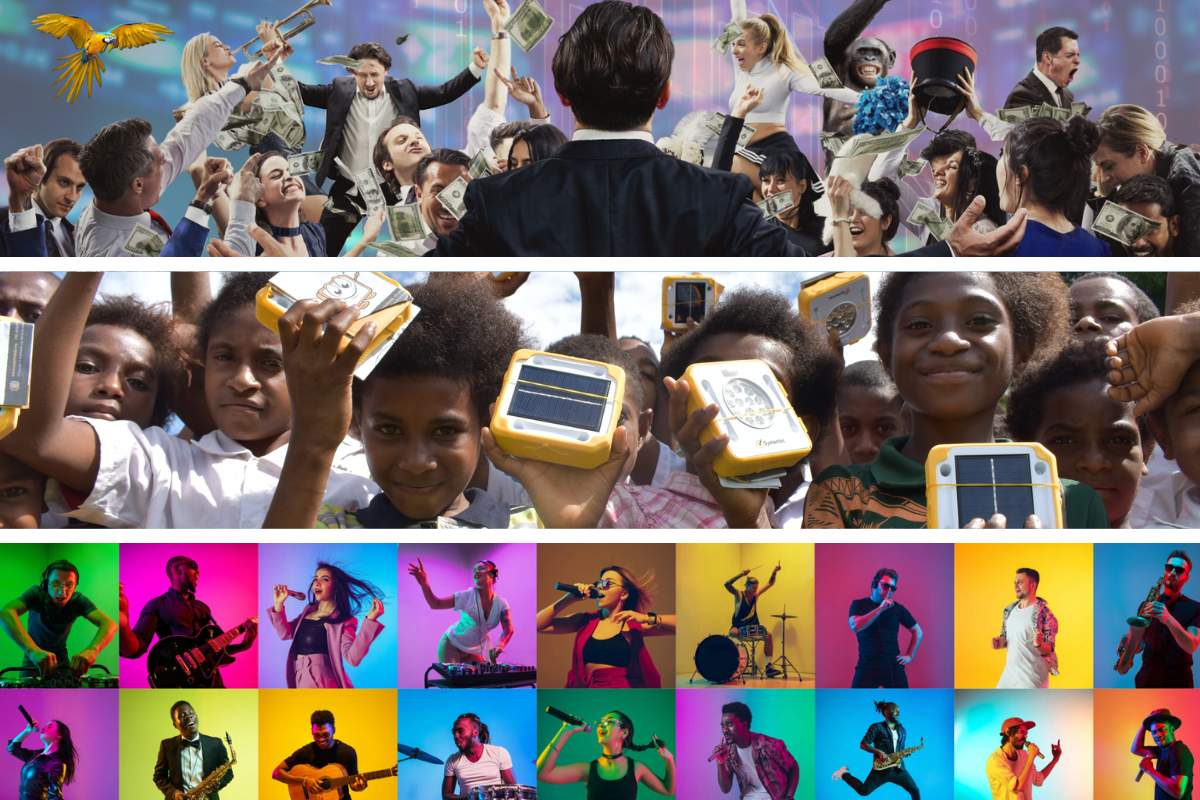 Best Indoor Team Building Games
Team building games are a fantastic way to strengthen bonds, encourage communication, and boost morale within your group. Team building games can provide a refreshing break from computer screens and offer a rejuvenating break for overworked minds.
Though there are many options to choose from, we think the following three are among the best indoor team building games.
Workplace-themed Guess Who?
Create your own version of Guess Who? – a classic two-player guessing game where the goal is to uncover your opponent's secret character through a series of yes-or-no questions. The game involves deductive reasoning and logical thinking, and it's a fun way to get to know your co-workers better.
For a personalised workplace-themed version, replace the standard characters with your office colleagues. Play in groups or teams and have people draw a co-worker's name from a hat to determine their secret character. To ensure the questions won't offend and to make it enjoyable for everyone, discuss with your team a list of pre-approved questions that players can choose from. This not only avoids potentially hurtful or sensitive traits and questions but also keeps the game interesting and fair. For example, if only one person in the office wears glasses, it's probably fair to rule that out.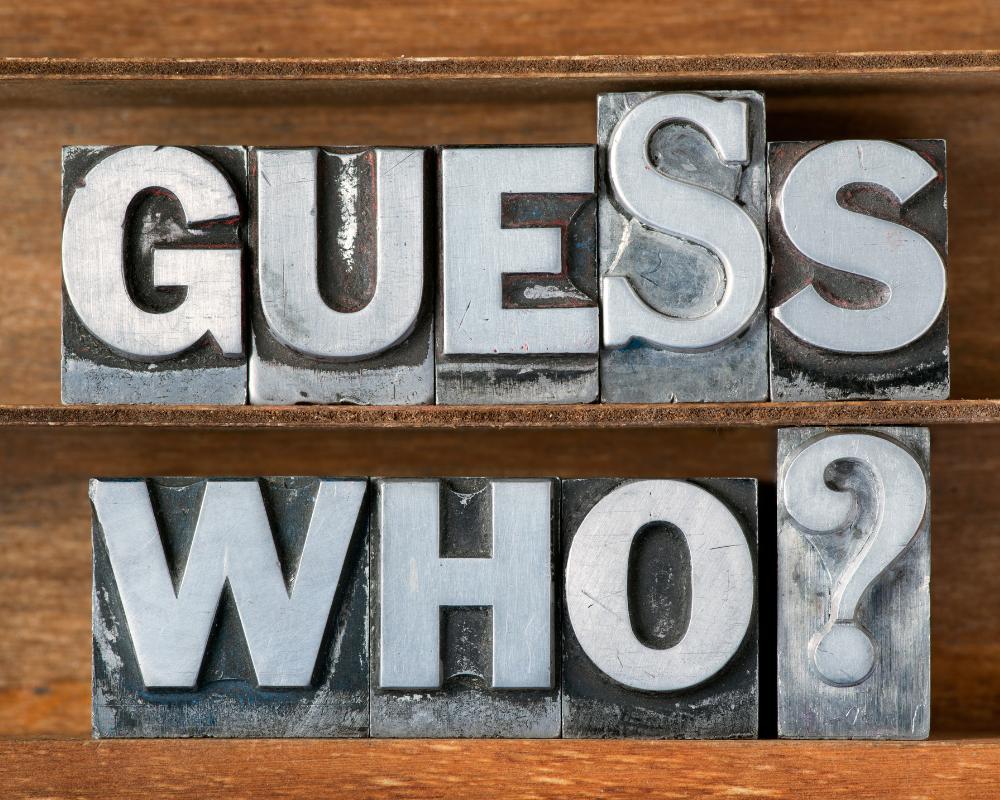 To add a more personal touch and promote team bonding, you can incorporate known traits about your colleagues, or in-office jokes, into the questions.
This adds an extra layer of complexity, as it tests your team's memory about one another. For instance:
Is this person known to laugh a lot?
Does this person come to work with coffee in hand most mornings?
Could this person be affectionately described as an office seagull (i.e., they'll snatch a hot chip if they're on offer)?
To make the game even more challenging, you could combine this indoor team building game with a get-to-know-you session, you encourage your team to learn more about each other and strengthen their connections. You can create questions that align with your co-workers' interests and quirks.
Hydration Pong
A hydrating and responsible twist on the popular drinking game, beer pong. Divide your group into teams who will take turns throwing ping pong balls into cups of water arranged on a table, with the objective of making the opposing team drink their cups. To keep things hygienic, you should have separate cups to drink from.
The game is typically played in a social setting and is known for its competitive and fun atmosphere. While you can enjoy this game over afternoon drinks, it's recommended to avoid using alcoholic beverages as part of the game itself. By using water, you ensure inclusivity for everyone and avoid irresponsible consumption of alcohol. Plus it has the added bonus of ensuring your team stays hydrated.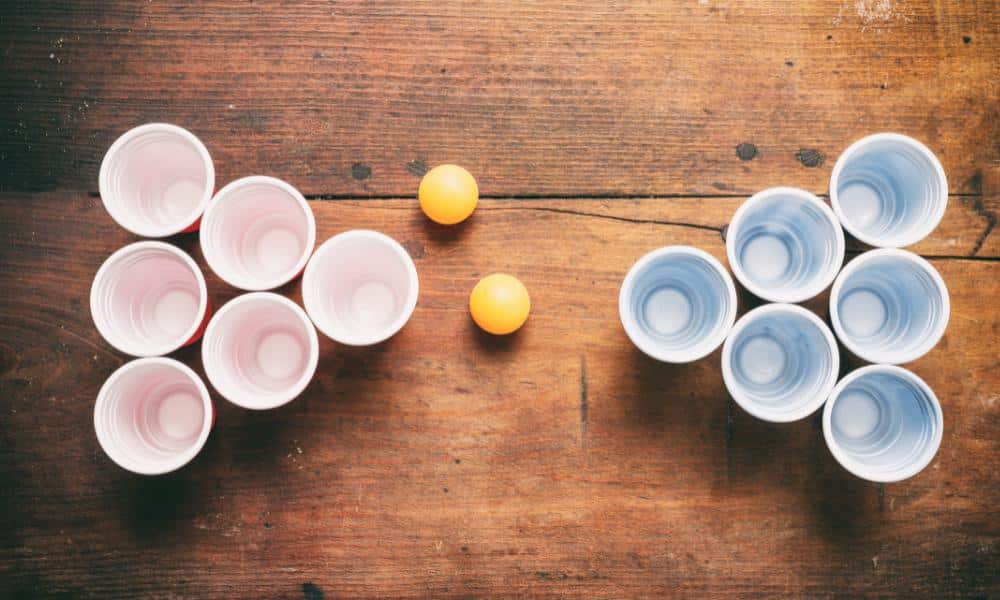 Six Degrees of Separation
The concept of six degrees of separation, suggesting that any two people on Earth are connected through a chain of six or fewer acquaintances, can be a fantastic indoor team building game for the office which encourages interaction and effective communication.
Having divided your group into teams, each team member selects a random individual (celebrity, historical figure, or even a distant coworker) and aims to connect with them in six or fewer connections. They'll need to use their problem-solving and communication skills for this challenge.
To make it more engaging or challenging, you can set time limits or ask participants to find the shortest chain possible. This promotes creativity and teamwork as team members uncover unexpected connections.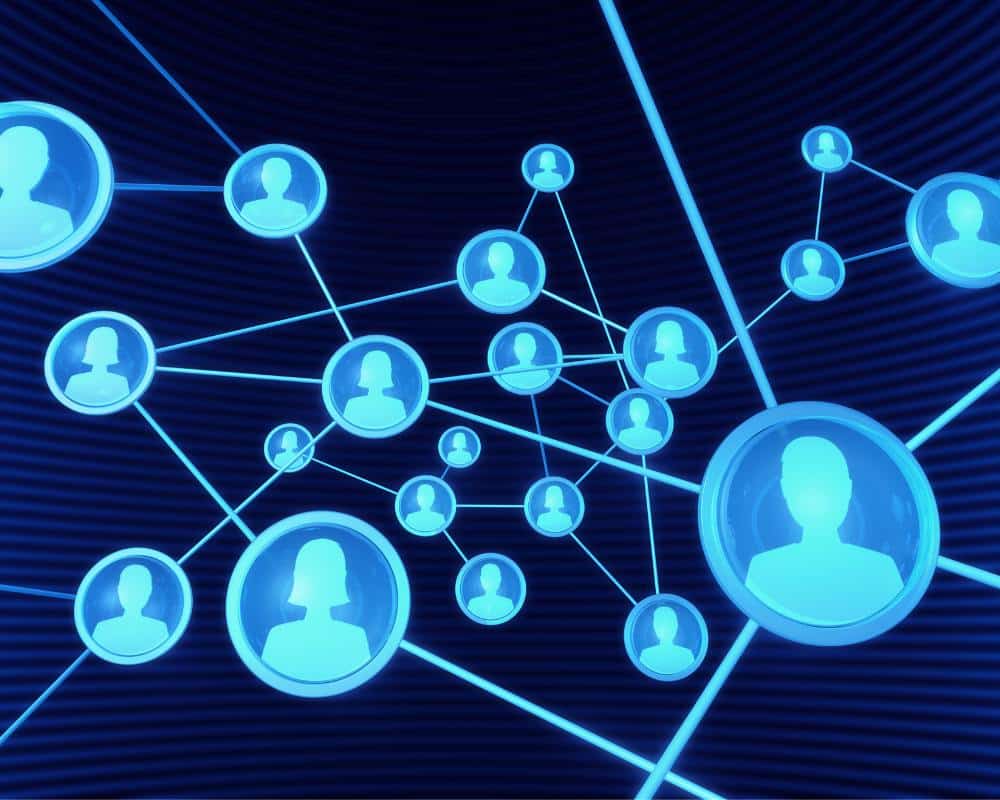 While team building games are a great option for short breaks, team building activities, like the ones offered at Pinnacle Team Events, are a step up from in-office games. They serve as excellent means for fostering stronger connections and enhancing collaboration within groups, making them an integral part of personal and professional growth.
Best Indoor Team Building Activities
With so many indoor team building activities to choose from, there's something to cater to any team's preferences and schedules. Whether you're seeking team building activities to undertake within regular working hours, night-time team building, or opportunities to make a positive impact through charity and corporate social responsibility (CSR) initiatives, there's an array of engaging options to choose from. So, whether the sun is shining or the stars are out, these activities promise to bring your team closer, build trust, and inspire a sense of shared purpose.
With that in mind, let's explore some of the best indoor team building activities:
Step into the shoes of real traders and immerse yourself in the world of stock markets. Trading Floor offers an authentic and high-stakes experience that challenges your team's decision-making skills and strategic thinking. It's the perfect activity for those looking to simulate the excitement of financial trading while enhancing teamwork.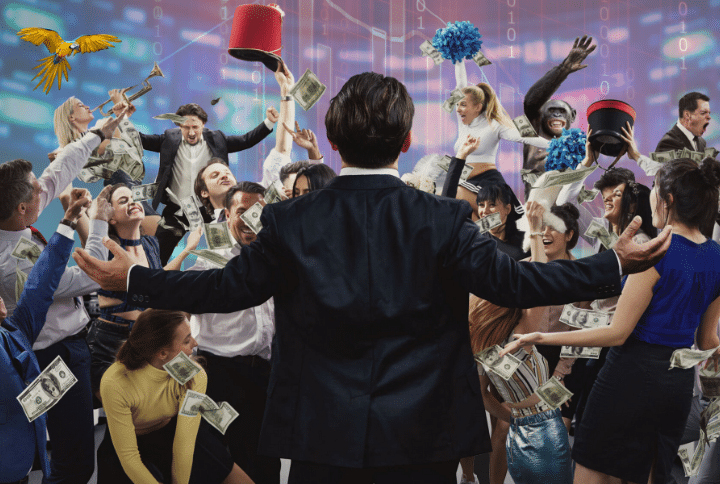 Bridge to Unity is an exciting team-based construction project that requires groups to work together to design and construct a remarkable bridge. It's a fantastic way to encourage communication, cooperation, and creative problem-solving within your team.
The Escape Room challenge is a thrilling test of wits and teamwork. Participants are locked in a room and must solve a series of puzzles and riddles to escape. This exciting game fosters critical thinking, effective communication, and the spirit of collaboration as teams work against the clock to find their way out.
Tikes on Bikes is a powerful combination of teamwork and corporate social responsibility (CSR). Your team can come together to build and donate bicycles to underprivileged children. This heart-warming activity strengthens bonds within your team and creates a positive impact on the community.
LEGO® Build to Gift is a heart-warming charitable event that seamlessly blends creativity, construction skills, and the spirit of giving back to a children's charity. This event not only promotes teamwork, lateral thinking, and problem-solving, it's an event that truly makes a difference.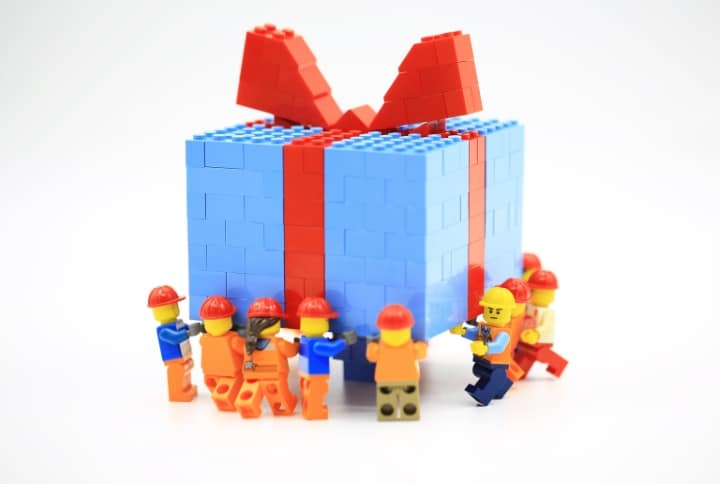 The SolarBuddy Corporate Program provides solar lights to schools, children, and families living in remote areas facing energy poverty. By participating in this initiative, your team can contribute to a meaningful cause while working together to assemble solar lights, demonstrating corporate social responsibility and fostering camaraderie.
Experience Bingo like never before with Flashback Bingo, a thrilling fusion of a game show and a party! Brace yourself for a nostalgic journey as the greatest hits from music's most iconic decades fill the air. Laughter, camaraderie, and heaps of fun are guaranteed as your team sings, laughs, and dances their way through the evening.
Spicks & Specks fuses the elements of live music, trivia challenges, and interactive games, all inspired by the popular TV show of the same name. Teams aim to outscore their opponents with their music knowledge. The blend of live music, interactive games, and friendly rivalry ensures that your group will have the chance to collaborate, communicate, and bond in a fun and laid-back setting.
An electrifying team building activity that brings the adrenaline rush of a day at the racetrack to you! Whether you're a seasoned bettor or a complete novice, this event promises an unforgettable evening of entertainment.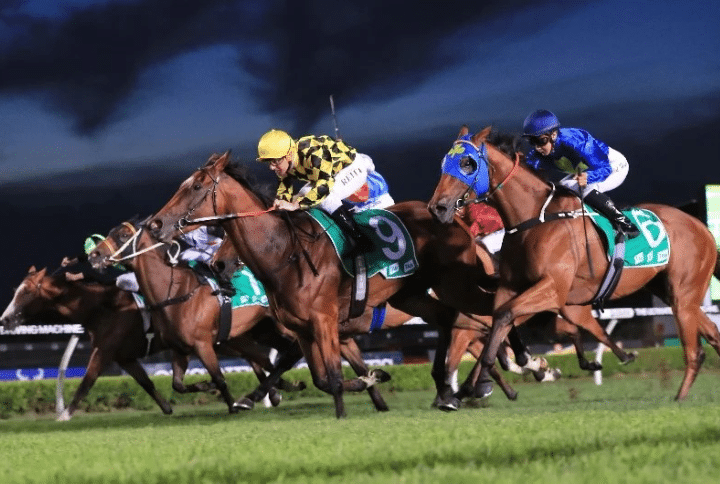 To make the most of the best indoor team building activities, consider your team's specific goals and preferences. We can tailor all of our team building activities to address your team's needs and objectives, whether that's improving collaboration, boosting morale, or giving back to the community. These indoor team building activities can turn your team into a cohesive unit, ready to tackle any challenge that comes their way.
Click the button below to see all of our amazing Sydney team building activities!
Head to our website for more information on these or any of our other events, or call (02) 4962 5034 to chat with our friendly team.