Team Building Activities Sydney
Sydney offers so many different locations for so many different Team Building Events. The CBD is the perfect urban setting for our Amazing Race or Scramble, our most popular team building activities in Sydney.
If you are after a fun activity that is unique to the city, then look no further than the Water Taxi Treasure Hunt. Sydney Harbour, with its numerous waterfront parks is a picturesque backdrop for this activity, perfect for showing your colleagues who may not be from Sydney what they are missing out on or just finding new areas of the Harbour you didn't know existed! You can head East to the coast for beach activities like our Mini Beach Olympics, or you could go West out to Sydney Olympic Park where open grassy areas make perfect locations for our Survivor or Laser Clay Shooting.
Whether you are looking to create stronger bonds between your colleagues, enhance leadership skills, improve communication or anything in-between, our team building activities in Sydney offer you the capability to achieve these. Sydney is truly one of the premiere Team Building destinations in the world!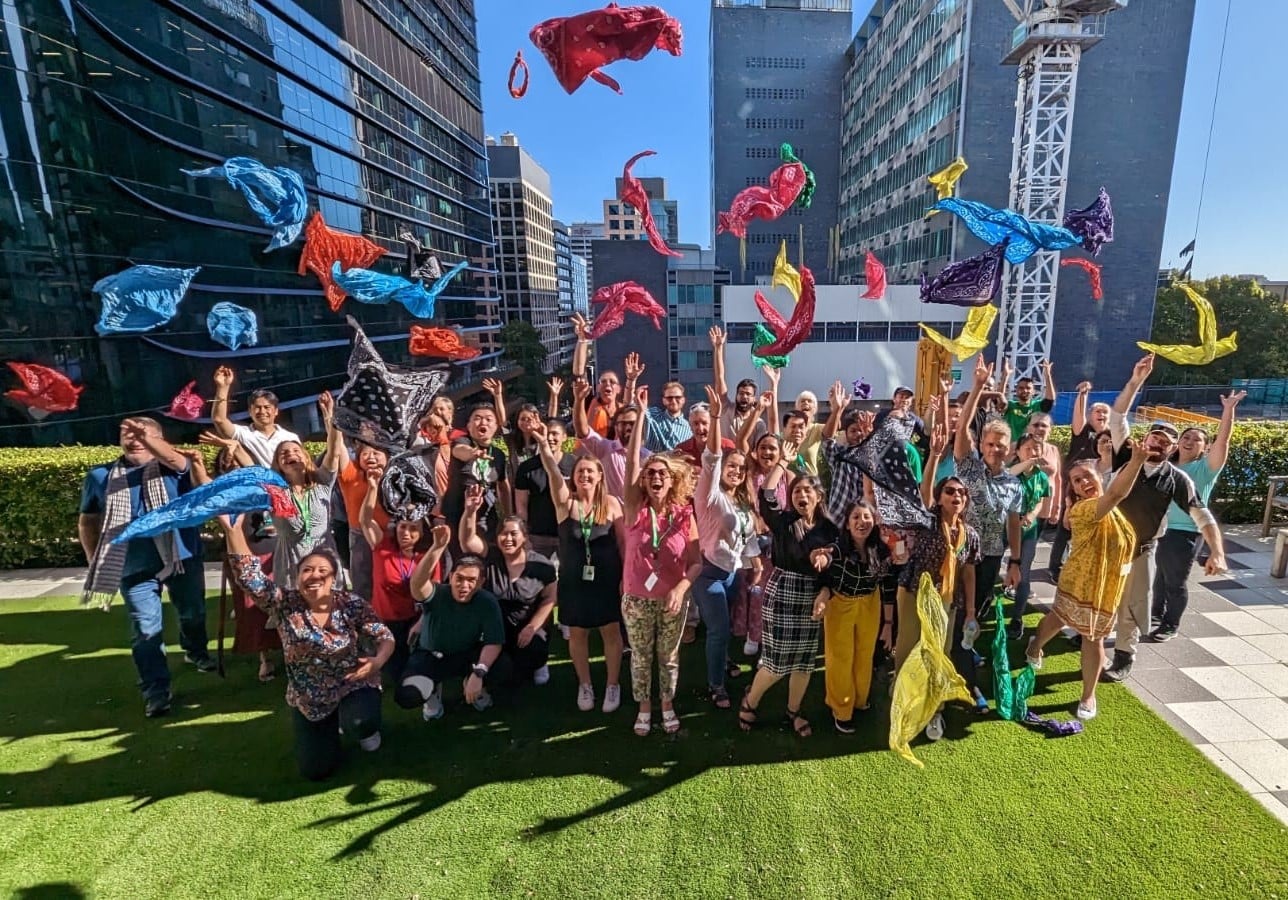 Our most popular activity to facilitate in Sydney is the Amazing Race! The Amazing Race is a great activity to get your delegates inspired and motivated for the conference ahead or to re-energise after a long day inside. With so many inner-city parks, landmarks, and lanes for our facilitators to complete fun and engaging checkpoint activities, we can make this work for any group with start and finish locations tailored to each group. Start at your hotel and finish at a nearby bar for some pre-dinner drinks!
Our Water Taxi Treasure Hunt is held exclusively on Sydney Harbour and we are still yet to find a better way to spend a day at work!  World famous landmarks are everywhere as you cruise around but you must do your best at each activity if you want to unlock the treasure chest at the end!
Other popular activities to do in Sydney include our Survivor activity, Escape Rooms and Carnivale. The Survivor and Carnivale require an open space like Pirrama Park, Waterview in Bicentennial Park or a Beach, whereas the Escape Rooms are done indoors, generally at your conference venue.
Popular Team Building Activities in Sydney
Popular Team Building Venues in Sydney
With so many options for a venue in Sydney, it can be quite overwhelming deciding where to hold your next event. We are happy to work wherever your conference has been booked or if you are struggling to narrow it down, we can recommend some venues based on our experience and what outcomes you want to achieve.
Best Areas in Sydney for Team Building Activities
The Rocks
The Rocks is the birthplace of Sydney and the birthplace of Australia, making it ripe with historical landmarks. These landmarks make for great Amazing Race challenge sites.
The Rocks also boast incredible harbour views – the combination of stunning views in a historical setting makes it the perfect location for team building activities in Sydney!
Darling Harbour
Perfectly adjacent to the centre of Sydney, Darling Harbour is a buzzing, vibrant centre encapsulated by emerald blue water.
Plenty of shops, landmarks and exclusive restaurants and bars make for the perfect start or end point to your Amazing Race or Water Taxi Treasure Hunt.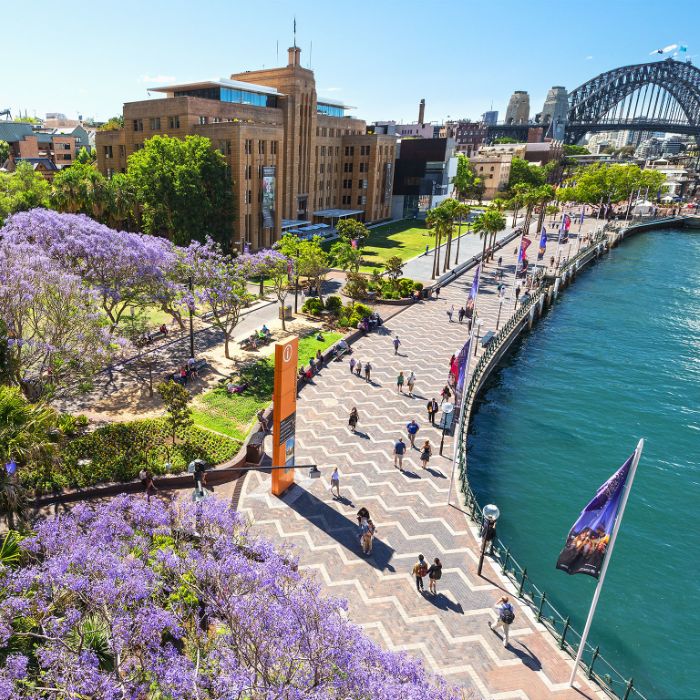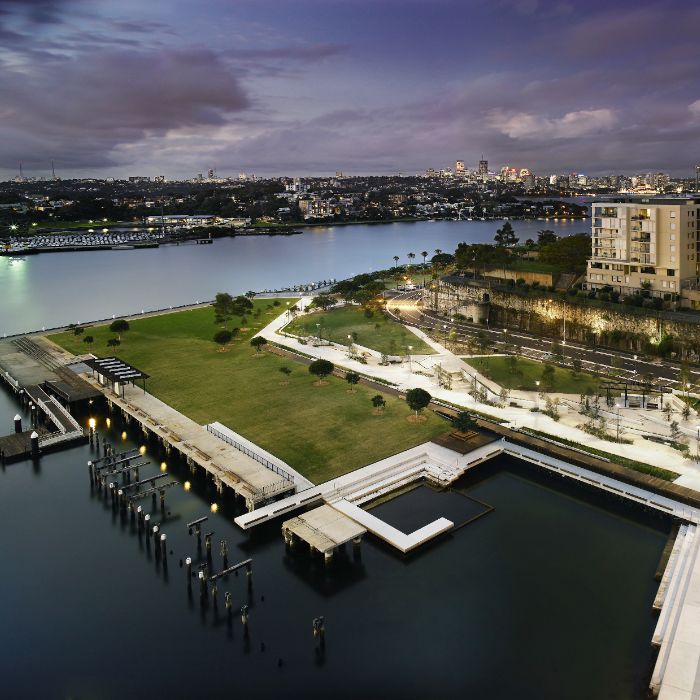 Barangaroo
Named after Barangaroo, a leader of the Cammeraygal people and wife of Bennelong of the Wangal people, who played a significant role within her community, Barangaroo is a central part of Sydney's past, present and future. Today, Barangaroo is a beautiful waterside precinct where many people meet to work, dine, and enjoy. There are several Sydney team building activities that work well in Barangaroo, whether in your head office, conference venue or exploring the suburb.
Pirrama Park
One of our most recommended parks by our team, Pirrama Park is a fantastic location for team-building activities in Sydney. Not only is it great for watching the New Year's Eve fireworks but it boasts an incredible view of the harbour and the bridge itself. It also contains a large flat grassed area which is perfect for activities such as our Survivor or Project Pipeline. Contact our team today about hosting a team building activity in Sydney at the beautiful Pirrama Park!
Capacity 10 – 50 PAX.
10 Minutes from Barangaroo.
Parramatta Park
If you are conferencing in the multicultural city precinct of Parramatta or if you and your team are based in Sydney's West, then Parramatta Park is the ideal location for your team building activity in Sydney! Team building activities that work well in Parramatta Park are our Mini Olympics, Amazing Race & Risk vs Reward.
Capacity 10 – 500+ PAX
5 Minute walk from Parramatta CBD
Bicentennial Park
With 40 hectares of scenic parklands, Bicentennial Park is a great location for large companies to host their team-building activities in Sydney! Bicentennial Park is a wide lush green space, perfect for an Amazing Race, Survivor or Ransom.
Capacity 10 – 300+
15 minutes from Parramatta | 30 minutes from Sydney CBD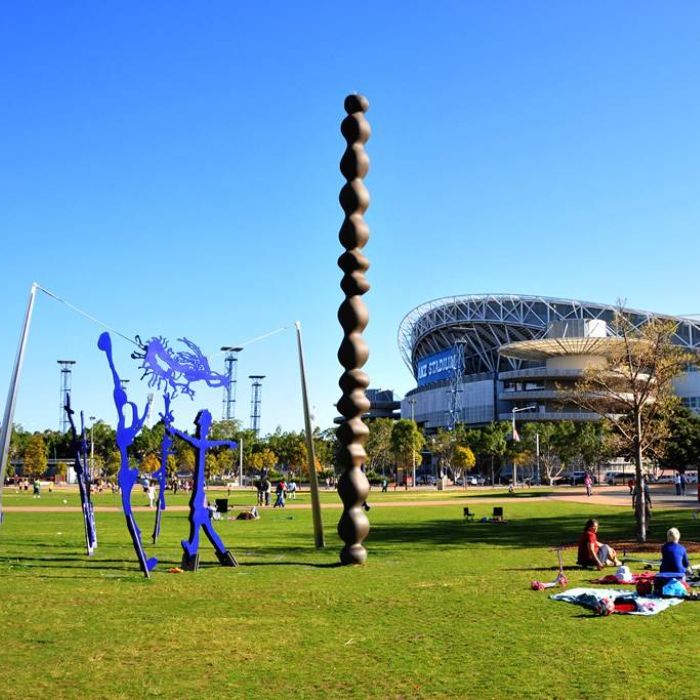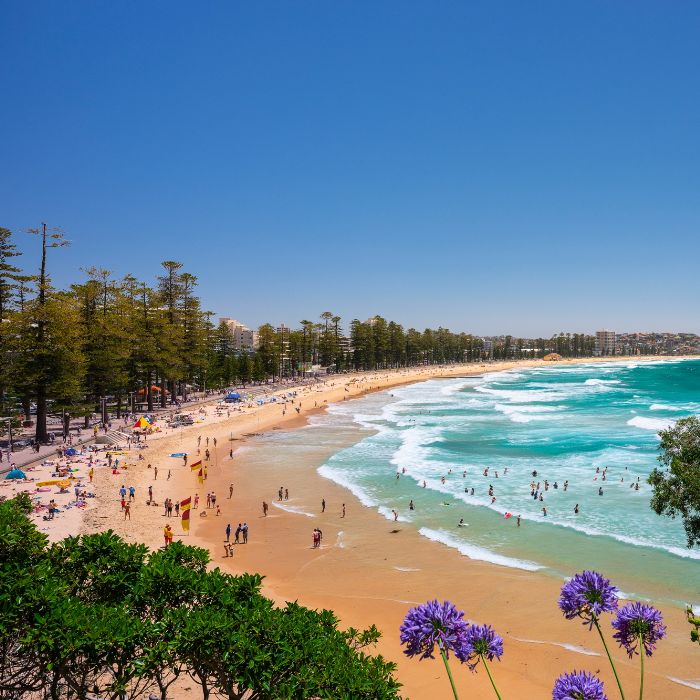 Manly Beach
Entering the promenade, a line up of tall and proud Norfolk pines greets you at Manly Beach. The pines, along with the soft sand and emerald water along Manly create the perfect environment for Sydney team building activities outdoors.
A Mini Beach Olympics, Ransom, or Yoga are all fantastic activities for teams that call Manly home, or for teams looking for the ultimate seaside conference destination.
Coogee Beach
Only 10 minutes from its famous sister beach Bondi, Coogee offers the same stunning blue water without the crowds. Coogee Beach is the perfect location for outdoor team building events in Sydney.
Coogee is a great spot, you can also utilise Grant Reserve, a flat grassed area above Coogee Beach for other team building activities in Sydney.
Sydney Team Building FAQs
Where are your team building activities delivered?
Pinnacle Team Events is a mobile business established in New South Wales that works throughout Australia. Our events take place wherever you are arranging your next Sydney team building event, whether it is a conference facility, office building, restaurant, park, or beach.
Who are your team building facilitators?
Pinnacle Team Events is a close-knit group of corporate facilitators and event organisers with a shared desire to make a difference in people's lives. We accomplish this through coordinating Sydney team building activities and organising thought-provoking, instructive, and stimulating events. We sincerely like what we do and have boundless enthusiasm to share with our clients. Visit our About Us page to learn more about the team.
How will I know which event will best suit our team?
Most customers have a concept of what they want to obtain out of an activity, such as improving communication, working as a team, focusing on leadership, or simply having fun. Most customers, however, are confused which programmes will best fit their intended results. Don't be concerned!
We are here to assist you. We will work closely with you to understand your requirements and ambitions, and we will recommend activities that will best fit you. Contact us to find out more!
What is the duration of your Sydney team building activities?
The event times range from 30 minutes to a whole day, depending on the client's schedule. Most activities last between 2-4 hours.
Are we able to incorporate a debrief at the completion of our activities?
Hosting a team building activity debrief gives your team members an excellent platform to acknowledge what they've learned about themselves, others, and their connections with one another.
Talk to us if you want to include a team building activity debrief! We can match your specified results to the ideal activity and modify the debrief questions accordingly. We will assist you in locating the lessons that will enable your team to be more productive and successful in the future.
My question isn't here, where can I find more information?
Head on over to our full list of FAQs, click here to find out more.