An Amazing Race-style game presents an exhilarating adventure where teams navigate their way through the local area or conference resort, engaging in collaborative challenges. Inspired by the renowned television show 'The Amazing Race,' The Amazing Race team building activity has gained immense popularity …and for good reason!
Benefits of The Amazing Race Challenge
As a team building activity, the Amazing Race Challenge offers a wide range of benefits that can enhance team dynamics, foster personal growth, and create lasting memories.
Here are just some of the benefits of an Amazing Race Team Building Activity:
Team Bonding

Problem-Solving Skills

Improved Communication

Leadership Development

Fun and Engagement

Boosted Morale

Increased Creativity
It's little wonder people are searching for Amazing Race Challenge Ideas and tips on how to create a team building Amazing Race Challenge.
Click here to learn more about the Amazing Race!
How to Plan an Amazing Race Challenge Team Building Event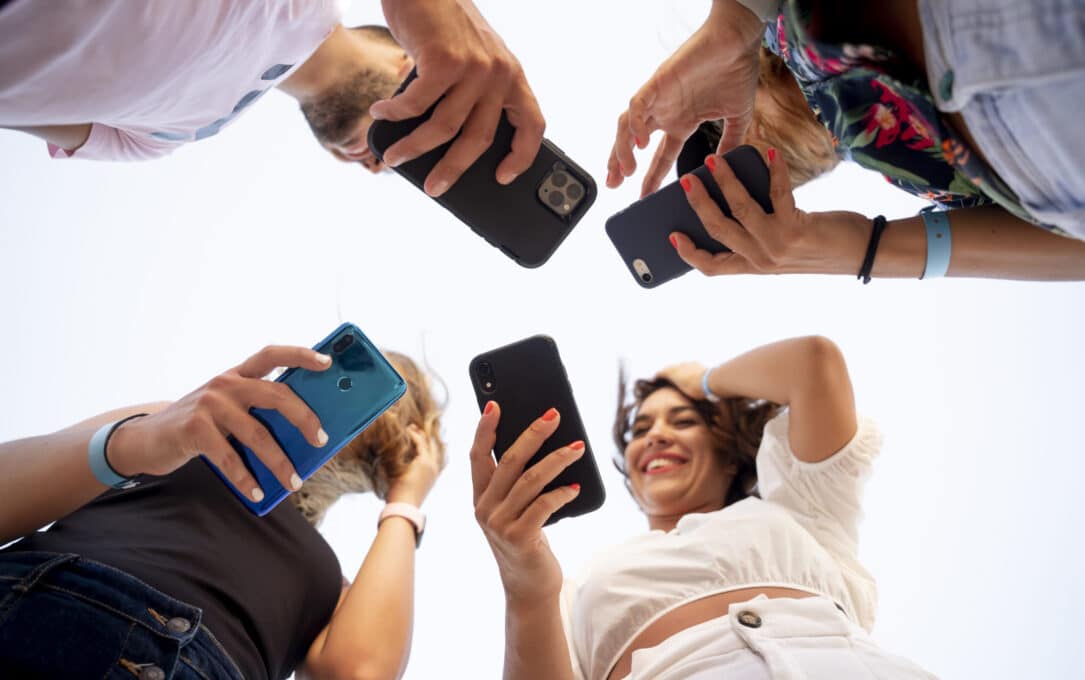 Planning an Amazing Race Challenge Team Building Event requires careful preparation and attention to detail to ensure a memorable and effective experience for your participants.
Here are a few things you might want to consider when planning an Amazing Race Challenge Team Building Event:
Choose a Unique Location
An Amazing Race is the perfect team building activity to break free from the confines of the office and get your team out into the fresh air! So, one of the first steps in planning an Amazing Race team building event is to select a location. Consider exploring options that will inject novelty and excitement into the event. You might choose a historical town, a scenic nature reserve, or even a bustling city centre. The location should have enough space to set out your challenges while also keeping participants engaged and intrigued. Consider opting for an area with unique landmarks or diverse environments to assist in establishing your checkpoints.
Create Engaging Challenges
The heart of any Amazing Race event lies in its challenges. The challenges should be diverse and stimulating, and promote teamwork. Make sure the tasks you set are challenging but ultimately achievable. It's also important to set challenges that are inclusive and suitable for your team. 
If, for example, your team consists of personal trainers then you might want to incorporate far more complex physical elements into your Amazing Race team building activity than a team that has participants ranging in age and fitness levels. Similarly, if your team is made up of puzzle writers, perhaps a daily Sudoku puzzle you found online might not be challenging enough. 
The key is to design challenges that suit your desired outcome and those participating. See below for some Amazing Race Challenge Ideas.
Logistics
Once you have a rough idea of what activities to include in a DIY Amazing Race team building event and where you want it to take place, it's time to dot the 'i's and cross the 't's. 
How will your team get from checkpoint to checkpoint? Will they all be within walking distance or will teams need transportation? Will there be any expenses and how will they be covered? 
You also have to consider what permission you may need to run your event. Make sure that if you're planning on running activities in a public space you get the necessary permission from local councils. If you're planning on hosting it at a conference venue, find out what areas your group will be able to use without impeding other guests.
Think about how your Amazing Race team building activity will impact the people and environment around it. While you want your teams to have fun, you don't want to accidentally give your organisation a bad reputation in the process!
Time Management
In an Amazing Race event, time management is crucial. Set clear instructions and give teams a rough indication of how long they should spend at each checkpoint. Encourage teams to strategise on how to allocate their time wisely. Include time penalties for teams that spend over the recommended time at checkpoints to add an extra layer of competition and urgency.
Clue Distribution
For an authentic Amazing Race experience, you might provide clues in envelopes which are similar to those used on the show. To enhance the excitement, you could make the clues become progressively harder as the race unfolds. Include cryptic clues that require participants to put their thinking caps on and work together to decipher.
Think about whether you want all the teams going to the same checkpoint at the same time or if you want them to be spread out. The latter may be necessary if you are conducting your Amazing Race in a public space, such as the beach or a park, where other people may be using the area.
Team Formation
Depending on what outcome you want to achieve, consider if it would be best to mix up teams or allow participants to choose their teammates. This can help foster collaboration and communication among colleagues who may not interact regularly. Alternatively, you can assign team members based on their strengths and weaknesses to ensure a balanced competition.
Safety First
While The Amazing Race TV show is all about adventure, safety should always be your priority. Conduct thorough risk assessments of all challenges and locations. Ensure that participants are aware of safety guidelines and have access to first aid kits if needed. Additionally, consider appointing a dedicated safety officer to oversee the event and respond to any emergencies. If your Amazing Race is set in a shared public space, make sure participants keep the safety of the general public in mind too. Teams can get caught up in the excitement of the competition but it shouldn't be at the expense of those around them!
Incorporate Technology
Incorporate technology to enhance the event's experience. Use GPS tracking or do some research to see what kind of smartphone apps are available to help teams navigate the course. It can also be fun to set up live video feeds or social media updates to engage all the teams. Consider setting some social media challenges and creating a hashtag for your event. 
Scoring and Prizes
Determine a fair scoring system that takes into account not just speed but also teamwork and creativity in completing challenges. Award prizes to the winning team, but also consider recognising achievements in specific categories like best teamwork, most creative solution, or the team that embraces the local culture the most.
Food and Refreshments
Depending on how long you want your DIY Amazing Race team building event to go for, you might need to plan for pit stops where participants can refuel with snacks and refreshments. Consider arranging a post-race meal or gathering where teams can relax, share their experiences, and celebrate their achievements.
Team Debrief
After the event, organise a debrief session where teams can discuss their experiences, the challenges they faced, and what they learned from the event. This reflective process can be instrumental in translating the event's lessons into improved teamwork and collaboration in the workplace. Getting feedback from your participants will give you tips on how to make your next team building event even better! 
DIY or Call in the Experts
A DIY Amazing Race team building event can be lots of fun but also quite a big undertaking, especially if you have a large group or you have to cater to people of different ages and levels of fitness. If you're not quite up to the task, or if you want to partake in all of the fun yourself, why not leave it to the experts? 
The Amazing Race is by far one of our most popular team building events, and with our experienced team of experts, you can enjoy all the excitement and challenges without the stress and logistical hurdles that come with a DIY approach. Get in touch with us today for a seamless and unforgettable Amazing Race team building experience!
Amazing Race Challenge Ideas for Adults
Good Amazing Race challenge ideas should increase communication, problem-solving and creative thinking skills as well as create opportunities for corporate culture and friendships to grow.
When creating an Amazing Race for team building, challenges should be diverse and stimulating, and promote teamwork. Make sure the tasks you set are challenging but ultimately achievable. It's also important to set challenges that are inclusive and suitable for your team. 
Here are some Amazing Race Challenge Ideas that are in keeping with the spirit of the show:
Riddle Quest
Provide participants with riddles or clues that lead them to various checkpoints. At each location, have them complete a task or solve another riddle to gain points or receive the next clue.
Puzzle Relay

Scatter puzzle pieces at different locations. Teams must find and assemble these pieces to reveal a message or image. You could have all the puzzle pieces at one location or have teams collect them at each checkpoint to complete the puzzle at the end.
Food Challenge

Get inspired by the TV show and include a culinary element by having teams visit local eateries to complete food-related challenges, such as trying a local delicacy or identifying ingredients in a dish. Be mindful of dietary requirements and allergies. At its core, the Amazing Race team building event is supposed to bring teams together, not isolate participants.
To avoid these issues, food challenges could be a Detour – where teams are given the option between two tasks – or you might just get people to take a picture of the restaurant or food rather than needing to consume or purchase anything.
Physical Tasks
Incorporate challenges that test participants' physical skills and abilities like mini-obstacle courses, or tests of dexterity, strength, speed, or balance. Again, you need to be mindful of who is taking part in your team building event. Everyone should be able to take part or feel included.
As with the food challenge, this might be a Detour or you could have the team nominate one person to complete the physical element. Perhaps you could design the challenge so that everyone can strategise on the best way to complete it but only one person is required to take part in the physical element.
Cultural Tasks
Incorporate tasks that teach participants about various cultures, such as learning a traditional dance or language phrases. Consider learning about the local culture of where you're hosting your Amazing Race – whether that be the traditional Country, or the local art or culinary scene.
This may require a bit of planning and the involvement of people or companies external to your organisation. However, it has the potential to be very rewarding, especially in a country as culturally diverse as Australia.