So, you have been given the task of organising your next conference offsite or team building event. But there are so many options for team building activities and you're lost as to how you will choose the right activity that will best suit your team.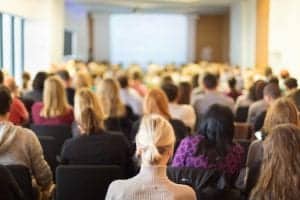 Basic Details
To get busy organising your team building event you'll need to make a few simple decisions to kick things off. Firstly, you should have an idea of the date, time of day and who you would like to participate in the event (how many people). Are you wanting to get people energised with an activity first thing in the morning? Or do you want to see your delegates interacting with each other after a hard day of work or conferencing? Or would you prefer a night activity to accompany your dinner? Have you thought about where you would like the activity to take place? Answering these basic questions will create a great starting point for your organising.
Again, this may sound simple but it's something that people forget to consider when organising a team event. To ensure your team building event is comfortable for everyone participating it's good to think about whether indoors or outdoors would be better suited. What time of year is it? Outdoors can be blistery cold in Winter and super stifling hot in Summer, but it can also be the breath of fresh air that everyone needed. How much daylight do we have to work with? Now that daylight savings has ended it tends to get dark at 5:00pm, so any outdoor activities will need to finish by this time or have lighting available.
Conference Themes & Desired Outcomes
Do you have a set conference theme that you would like to carry through to your team building event? Talk to us about how this can be incorporated into your activity. Likewise, if you've identified an aspect of your team that might need some work or attention (such as communication, leadership, working as the one team or just having fun) talk to us about which activities we would recommend to meet these desired outcomes.
These are just a few things to consider when getting started on the mammoth task that is conference organising. By answering the questions above you will be sure to end up with an activity that is truly suited to you and your team.