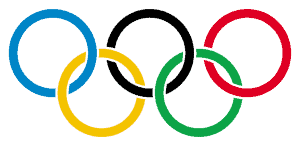 The 2016 Summer Olympic Games are now upon us! Officially known as the Games of the XXXI Olympiad and more commonly known as Rio 2016, the Olympics sees thousands of athletes from around the globe participate and compete in a variety of sporting competitions. These competitions range from swimming and athletics to equestrian dressage and synchronised swimming. The Olympic motto is made up of three Latin words: Citius – Altius – Fortius. These words mean Faster – Higher – Stronger. If your office is abuzz with Olympic fever, why not get involved in some friendly competition with one of our Olympic themed events! In a ceremony at the conclusion of the activity the winning team will be presented with Olympic style gold medal medallions.
Mini Olympics
Volleyball, Elimination Footy, Archery… are you a master sportsman finding it hard to choose your specialised Olympic event? Then the Mini Olympics is for you!
The Mini Olympics is a fun activity that provokes competitiveness and plenty of laughter, yet doesn't intimidate participants who may be lacking in sporting or physical prowess.
The event involves teams rotating around various sports such as Volleyball, Frisbee, Catapult Firing, T-Ball, Team Tennis, Dodge Ball, Kick Tennis, Sand Scrabble and many more. The options are endless and only dependent on the venue and the size of the group.
We can run our Mini Olympics in a large grassed area or on the beach.
Olympic themed Amazing Race
Teams will be issued with a list of cryptic clues to various locations across the local area. Awaiting the groups at each location are Olympic themed team based activities known as "roadblocks" where teams earn points towards their overall score. Teams will also be collecting scavenger items and taking team photos along the way to earn precious bonus points. All teams converge at the finale location at the same time for a final all-in team challenge before prizes are awarded to the victors!
Archery
Our team of Archery Sharp Shooters won us our first Olympic medal at this year's games. Why not get your team on target with this ancient form of medieval weaponry! In this engaging activity a structured lesson involving technique and safety are outlined and enforced. The delegates are then divided into teams that compete aiming to outscore their opponents. All delegates will have plenty of firing time and be kept entertained as teams are involved in various competitions and games that all involve shooting arrows at the target. The event can finish with a sharpest individual shooter if you like.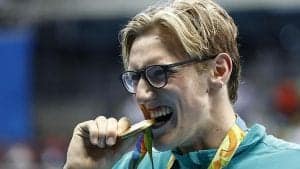 Laser Clay Pigeon Shooting
Be like Australian shooter Catherine Skinner and win a gold medal for your team!
This dynamic and interactive activity uses authentic 12 gauge shotguns that have been converted to fire laser beams. Clays with Omni-directional tape are fired from the launcher – when the shooter scores a hit the beam is reflected back to the gun and registers a hit on the electronic scoreboard.
Wine Olympics
Now this is our kind of Olympic event!
Rather than running, jumping and swimming your way to victory, teams will tackle a very different series of events. Grape stomping, wine spitting, cork popping, waiter relay and an array of winery related activities will guarantee a good time.
Olympic Themed Trivia Night
Know your Olympic history? This isn't your average pub trivia. Pinnacle is ingenious at tailoring this interactive trivia challenge to any group. It will prove to be unlike any other trivia night you have ever attended. The games we play throughout the night are hysterical and we can guarantee that your delegates will be laughing from start to finish.
Between each round of questions the tables volunteer delegates to participate in crazy challenge activities (which makes the evening very interactive). Music trivia, movie, and TV sound tracks are on the menu as well as IQ/Brainteasers.
Contact us today to chat about your team building requirements!
PH: 02 4962 5034
E: mailto:info@pinnacleteamevents.com.au