'What are the best ways to improve company culture' is a question we as a team building company get asked often. Team leaders, CEOs and managers are starting to observe how certain behaviours in the work environment can lead to changes in company culture. Below we outline the best 5 ways to improve company culture.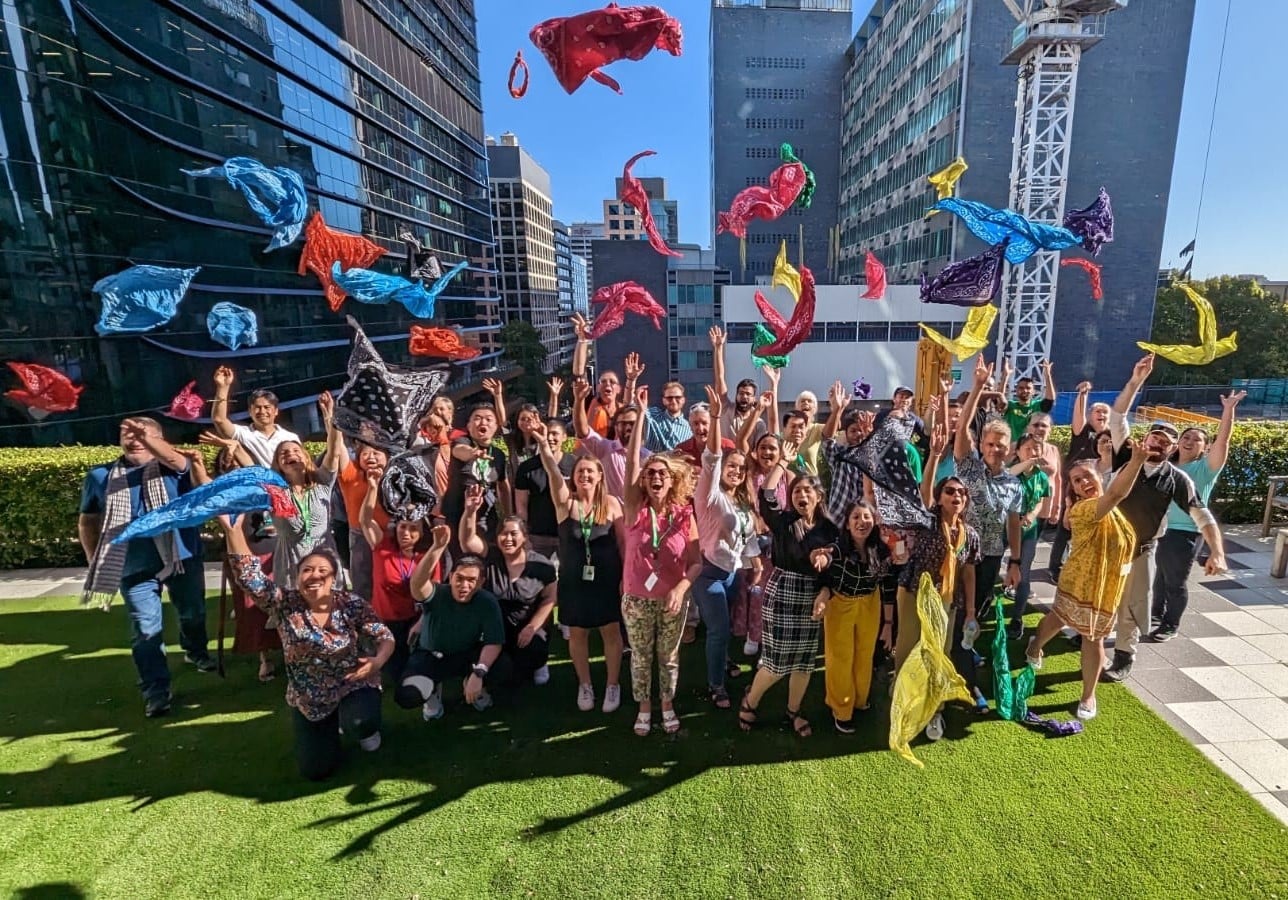 Give Recognition for Positive Behaviour
One of the best ways to improve company culture is to display your gratitude for good behaviour. By rewarding positive behaviour with a simple 'well done' or 'thank you' the individual or team will feel seen and appreciated. Your surrounding staff will observe the ripple of positive effects this has on the wider team, improving overall company culture.
Above the Line/ Below the Line Behaviour
A great way to improve company culture is to host a short session to understand what's accepted and expected of employees. Draw a line through the middle of a whiteboard to split into above and below the line situations. Then, ask your team what some below-the-line behaviours are. Once you have at least 5 below-the-line behaviours, start asking about above-the-line. This will allow your team to self-assess their positive and negative behaviours, and adjust their mannerisms and attitudes in the workplace to improve company culture.
According to Forbes magazine, a study conducted in 2022 stated that just under half of employees value flexibility almost as much as paid time off. A lot of employees try their best to work within the parameters of the 9 to 5. However, in some instances such as those with children, or long commutes to work, the 9 to 5 can feel very restrictive. Being more flexible will enable each team member to have a better work/life balance, increase positive behaviour at work and improve company culture.
Create Values that Reflect Company Goals
Demonstrating the similarity between company values and company goals is one of the best 5 ways to improve company culture. It shows how your team can align themselves with the values of the company and the team. These create purpose and guide your employees to aligned success.
Host a Team Building Activity to Improve Company Culture
One of the best 5 ways to improve company culture is to host a team building activity. Teams gathering both inside the office and in a different environment can help to stimulate conversation, resulting in team bonds and shared connections.
Below are 5 Sydney team building activities we recommend to improve company culture!
Take your team into the outdoors with a Survivor activity! Engaging teams in an unknown environment has positively affected team relationships and company culture. Survivor is an activity that takes place in a central location like a park, reserve, or beach. Your delegates will be split into tribes that compete head-to-head in a round-robin style event. Survivor is great for improving company culture as your delegates must stay together, sparking friendly competition between each group. The team with the most points at the end of Survivor wins! See more of our outdoor team building activities by clicking below.
A great way to improve company culture is to host a corporate social responsibility event that reflects your company values and goals. Tikes on Bikes is a great charity team building activity for those looking to give back to children in the local community. During the event, your delegates are led to believe that the bikes they are building will be raced at the end of the activity. However, once the bikes are built by your team and the children enter the room to receive the bikes, the bigger picture behind the event is revealed. Not a dry eye is left in the room as the bikes are donated to underprivileged Aussie kids – giving them their first taste of independence, fun and freedom.
Toxic company culture often derives from miscommunication and resentment. The Project Pipeline can address both miscommunication and resentment as teams learn how to work together with all hands-on decks. Split into teams at first, each group will be given a number of resources to construct their section of the pipeline, once each section is completed teams come back together and pool their resources in order to construct the working pipeline, communicating and collaborating as one big team!
Spicks and Specks
Sometimes the best way to improve company culture is to simply have fun with your team! Spicks & Specks is an awesome night of entertainment where your team will laugh, sing and dance their way through dinner. Our resident performer will sing a welcome set while the team grab drinks at the bar and mingle. Once they've sat down the games begin! A nostalgic night of music trivia, this event will be sure to improve your company culture.
Looking to address company culture in a hands-on way? Lego Serious Play is perfect for teams looking to delve a bit deeper into their culture or build and brainstorm new ideas and processes. Designed & utilised by the LEGO Group for their own corporate strategy, LSP is used worldwide by certified facilitators in helping a range of companies with a variety of topics. From strategy to culture to product design and innovation; the LSP method cultivates a deeper and richer transfer of ideas. Click the button below to see more of our indoor team building activities.