Finding the right team building activities for smaller groups can sometimes be a challenge, especially if you're working to a set budget.  If you're part of a team of only 7-12 people and looking for a team activity, we've put together a list of our top team building activities for smaller groups!
In a Pinnacle blog post from July earlier this year, we discussed the notion of the 'ideal team size'. When dividing a large group into smaller teams we usually try and keep these team sizes around the 7-person mark, however anywhere between 6 – 10 is great! By keeping team sizes within this range, we find this provides the best environment for all members of the team to contribute and have their creativity, ideas, energy & experience flourish. But what if your total group size is only 7 – 12 people? What team building activities for smaller groups work best?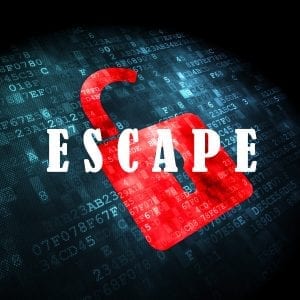 The perfect activity for smaller groups that won't break the bank. We have created our very own mobile Escape the room challenge that can be brought to your conference venue or office. For a small group of up to 12 people we would keep everyone on the same team & "lock" them in a room with a set time frame in which to escape before the world as we know it ceases to exist. Teams must follow the clues, solve the puzzles and unlock the secrets to ESCAPE!
For teams to be successful they must communicate, think outside the box, work together, admit to their mistakes and believe they can succeed. All this under extreme time pressure as each team has only 90 minutes to uncover the 8-digit code that will ultimately allow them to escape the room.
This event can be tailored to suit any size group by adding more rooms for more teams. We recommend each team is between 7 – 12 people with each team requiring 1 room. Rooms can be conference rooms, hotel rooms, offices, boardrooms etc. Pinnacle requires 30 minutes in each room prior to the event to set up.
Key Outcomes for Escape:
Communication
Leadership
Collaboration
Work as one team
Problem Solving
Lateral Thinking
Critical Thinking
Time Management
Team Dynamics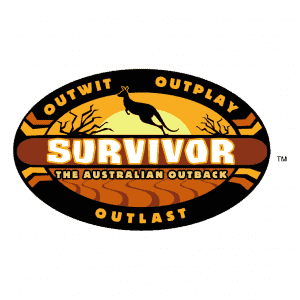 As the majority of challenges in our Survivor are based more on lateral thinking, problem solving challenges than team sports, this activity is well suited to smaller groups! This activity sees teams competing head to head at a series of "Survivor style" lateral thinking tasks that require the whole team to cooperate, communicate and think outside the square as they aim to outscore their opponents.
Key Outcomes for Survivor:
Fun
Communication
Leadership
Collaboration
Teamwork
Problem Solving
Lateral Thinking
Friendly Competition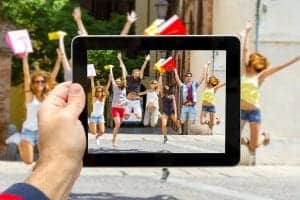 A modified version of our Amazing Race activity suited to smaller groups that might be tight on time or budget. The Scramble sees teams race around the local area taking team photos, collecting scavenger items, solving IQ Tests and passing through a roadblock challenge activity site.
Teams will be issued a map of the local area showing their start, finish and roadblock location and a list of photos to take and scavenger items to collect. Teams aim to outscore their opponents with each scavenger item, team photo and correct IQ answer adding to their score. When teams arrive at the final location they submit their items, photos and answers to the Pinnacle team for marking.
Key Outcomes for The Scramble:
Fun
Communication
Leadership
Teamwork
Problem Solving
Friendly Competition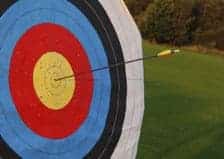 This ancient form of medieval weaponry is a great event to get your team on target! In this engaging activity a structured lesson involving technique and safety are outlined and enforced. The delegates are then divided into teams that compete aiming to outscore their opponents. All delegates will have plenty of firing time and be kept entertained as teams are involved in various competitions and games that all involve shooting arrows at the target. The event can finish with a sharpest individual shooter if you like.
As this event involves delegates firing real arrows the space available to host this activity must allow for a large firing range. We are permitted to hold the event on private land such as conference venues however most councils do not allow this event on public land.
Key Outcomes for Archery:
Fun
Teamwork
Friendly Competition
Getting to know each other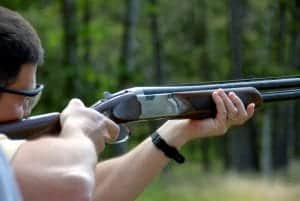 Experience the thrill and excitement of shooting clay pigeons as they fly through the air.
This dynamic and interactive activity uses authentic 12-gauge shotguns that have been converted to fire laser beams. Clays with Omni-directional tape are fired from the launcher – when the shooter scores a hit the beam is reflected back to the gun and registers a hit on the electronic scoreboard.
This activity is very popular and loads of fun for males and females of all ages, fitness levels and ability.
Key Outcomes for Laser Clay:
Fun
Teamwork
Friendly Competition
Getting to know each other