The Hunter Valley is one of Australia's oldest & best-known wine regions with over 120 wineries, award-winning restaurants and an abundance of distinguished hotels & resorts. Located only 2 hours from Sydney and 45 mins from Newcastle airport, the Hunter Valley is the ideal location for your next conference getaway.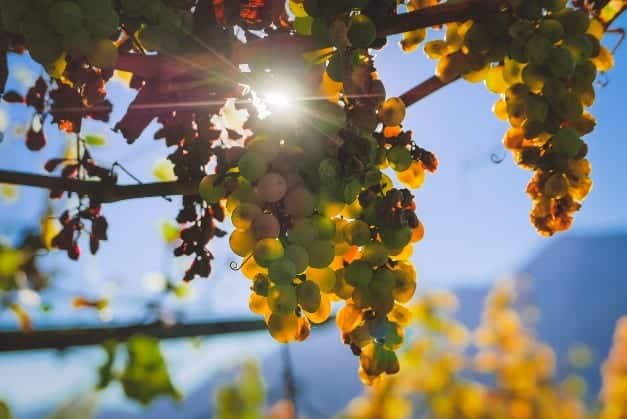 A trip to the Hunter Valley will naturally conjure the desire to immerse yourself in a little tasting of the local delicacies (including wine, cheese & chocolate) as well as simply wanting to be outside in the beautiful lush, green surroundings. It is sacrilegious to go to the Hunter Valley for your conference offsite & spend the whole time indoors going through PowerPoint presentations. That is why Pinnacle Team Events have designed a series of bespoke, Hunter Valley themed team building experiences that can be easily incorporated into your conference agenda AND can be justified to management for their team building benefits. See below for our list of the top team building ideas for the Hunter Valley: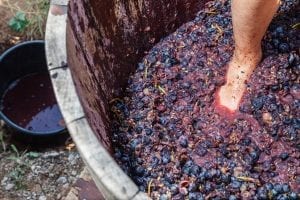 For teams wanting to get outside & have some fun together whilst competing in a series of novelty, wine-themed events.
Rather than running, jumping and swimming your way to victory, teams will tackle a very different series of events – an array of winery related activities that will guarantee a good time.
Grape Stomping – Teams race against each other to stomp enough grapes to fill a wine bottle.
Waiter Relay – Teams race against each other whilst carrying a tray of wine glasses
Cork Toss – Each team receives a box of corks which they must throw into a barrel with the aim of outscoring opponents.
Wine Spitting – Delegates are taught the art of spitting wine and compete against the other teams to see how much they can land in their spittoon.
Grape Catapults – Teams fire bunches of grapes via replicated catapults towards a landing zone where strategically positioned team members await ready to catch
Stole it from the Grape Vine – Once teams have built their own grape vine the competition begins! Players steal bunches of grapes from another teams grape vine and attach to their own. The team with the most bunches of grapes at the end wins!
Location: Outdoors
Duration: 1 Hour
Outcomes: Fun, Team Bonding, Friendly Competition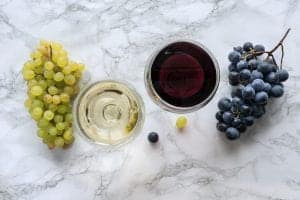 Discover the sommelier within! Pinnacle can provide you with your very own Hunter Valley Winemaker who is willing to divulge the secret ingredients and methods required to get the perfect wine from "Grape to Glass". This unique and hands on activity will have you smelling, swirling and spitting as teams learn to create their very own winning blend. However, the taste alone won't make you a winner…how often have you bought a bottle of wine based on the sexy label? Teams will also compete to create the greatest label that best reflects their fabulous drop.
Design and flavour are of paramount importance if you want to be the days "Grape to Glass" winning team… But of course, the competition wouldn't be complete without the perfect sales pitch to your thirsty audience. A bottle of the winning blend complete with winning label design will be distributed to every member of the group to drink as they wish.
Location: Indoors, 1 x table per team
Duration: 2 Hours
Outcomes: Creativity, Experiential, Sales
Ask us about combining the Wine Olympics & Grape to Glass activities & receive a special 'combo' price!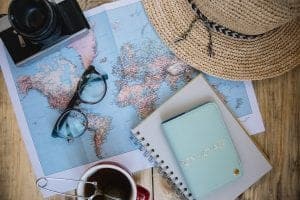 For the group wanting to get a taste of all the Hunter Valley has to offer whilst achieving some team bonding at the same time.
The Hunter Valley Explorer is an Amazing Race / Treasure Hunt style of program based around the Pokolbin area. The event is an action packed 3 – 4 hour adventure where each team is driven around the area in a mini bus undertaking team challenges – speed is not always the deciding factor with a strong emphasis on route selection, problem solving skills and team effectiveness at each of the activities.
Teams of delegates will aim to find various 'road blocks' hidden around the Pokolbin area. Each team has a mini bus and driver who follow clues to find the road block activity sites. Awaiting the groups at each station are team based activities that range from Laser Clay Shooting to landing the Aqua Golf to Archery to Cheese Tasting Quiz to Blind Wine Tasting. Upon completing each station, teams receive a clue to their next destination.
Location: Both Indoors & Outdoors
Duration: 2 – 4 Hours
Outcomes: Fun, Experiential, Collaboration, Friendly Competition, Problem Solving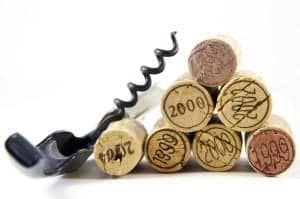 Wanting to treat your team after a hard day conferencing & only have a short amount of time between your conference & dinner? Check out our Wine Events below:
Wine Tasting:
Treat your team to a wine tasting to cap off a hard days conferencing. Hosted by Tulloch Wines from the Hunter Valley the Wine Tasting session allows your team to relax, unwind, connect with each other and learn a little about some of the region's best wine. We can either host the wine tasting onsite at your conference venue or offsite at Tulloch Wines.

Location: Indoors or outdoors
Duration: 45 – 60 mins
Wine & Chocolate Tasting:

Experience the decadence of Australian made chocolate as you partner each one with the mouth-watering flavours of Tulloch Wines. This guided tasting session will take your taste buds on an amazing journey as you discover how pairing wine with chocolate can enhance two of life's great indulgences. This sit down event will see participants experience 5 different wines that have been specifically paired with 5 delicious chocolates. Participants will take home knowledge of the rules of pairing so they can complement their favourite wines at home with the most appropriate chocolate.
Location: Indoors set with tables & chairs
Duration: 1 hour
Wine Options Game:
The Wine Options Game is a fun, entertaining and competitive way to share a wine with the team. This event is hosted by Tulloch Wines during pre-dinner drinks inside your private dining room. The "game" sees each delegate receive a "mystery" glass of wine. The host from Tulloch will ask questions, general at first, about the wine in everyone's glass.
• 'Is this wine from the northern or southern hemisphere'?
• 'Does this wine taste oaked or unoaked'?
• 'Is the alcohol content in this wine low or high'?


Those giving the wrong answer in each round must sit down and are eliminated from the game until the year and grape variety has been correctly discovered. The winner will receive a bottle of that wine and the game moves onto the next wine. There are 3 wines in total with each game taking approximately 10 minutes so allow 30 minutes overall.
Location: Indoors in a private dining room before dinner
Duration: 30 – 40 mins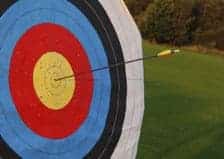 This ancient form of medieval weaponry is a great event to get your team on target! In this engaging activity a structured lesson involving technique and safety are outlined and enforced. The delegates are then divided into teams that compete aiming to outscore their opponents. All delegates will have plenty of firing time and be kept entertained as teams are involved in various competitions and games that all involve shooting arrows at the target. The event can finish with a sharpest individual shooter if you like.
As this event involves delegates firing real arrows the space available to host this activity must allow for a large firing range. We are permitted to hold the event on private land such as conference venues however most councils do not allow this event on public land.
Location: Outdoors
Duration: 1 – 2 Hours
Outcomes: Fun, Team Bonding, Friendly Competition
The majority of Hunter Valley hotels & resorts have an abundance of space perfect for our Amazing Race program!
The Amazing Race On Site is an action-packed adventure where teams navigate their way around the conference resort undertaking team-based challenges. Speed is not always the deciding factor with an emphasis on teamwork, planning, problem-solving and of course having fun.

Teams will be issued with a map of the resort and cryptic clues to various locations hidden around the grounds. Awaiting the groups at each location are team-based activities known as "roadblocks" that will be tailored to suit your outcomes and the venue. All teams converge at the finale location at the same time for a final all-in team challenge before prizes are awarded to the victors! Some example challenges include:

Number Triangle – Nine numbered tiles are laid out in a triangle shape. The team moves the tiles so that the addition of the numbers is equal on each side.

Catapults – Teams fire tennis balls via replicated catapults towards a landing zone where strategically positioned team members await ready to catch.

Shape Shifter – Using memory and instinct teams must recreate a series of original shapes

Wonder Word – Using 9 letters teams must make as many words as possible with bonus points of the 9 letter word.

Pyramids – Teams are racing to rebuild a pyramid that can only be structured from bottom to top.

Archery – Participants have the opportunity to channel Robin Hood in this mediaeval form of weaponry.

Laser Clay Shooting – Experience the thrill and excitement of shooting clay pigeons as they fly through the air! 
Location: Outdoors
Duration: 1.5 – 3.5 Hours
Outcomes: Fun, Collaboration, Problem Solving, Team Work, Friendly Competition