About Grape To Glass
Discover the sommelier within! Pinnacle will provide you with your very own Hunter Valley winemaker who is willing to divulge the secret methods required to get the perfect wine from "Grape to Glass".

This hands-on event will see teams compete to design their very own wine which they will present for judging to the expert winemaker.

Enquire Now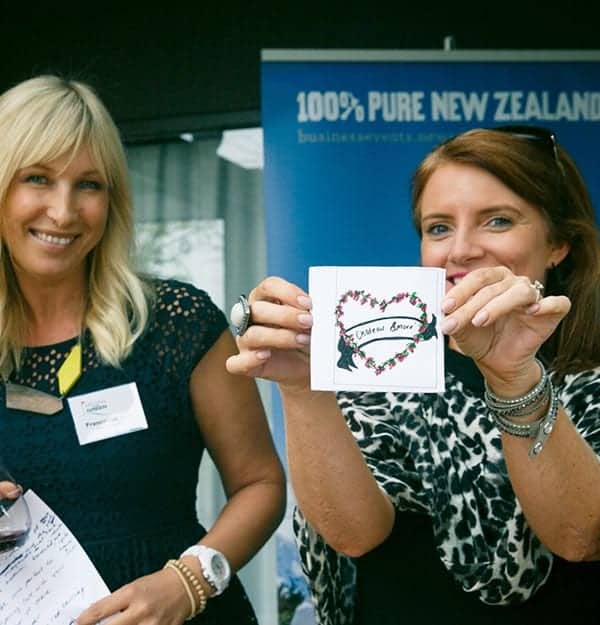 The Grape to Glass team building event will see your delegates divided into teams of approximately 7 – 10 people.

We can host the Grape to Glass at almost any indoor venue as long as the venue is happy for us to be bringing in external wine for the activity.

Grape to Glass is most popular in the Hunter Valley wine region and is a great way to taste some award winning local wine.

If you are conferencing in the Hunter Valley we can arrange for this experience to take place in your conference venue or at a winery. We will arrange transfers to and from your conference venue to the winery as required.

If your event is outside the Hunter Valley we will bring the winemaker to you – we just need a room set cabaret style and about 30 minutes in the room to set up all the equipment required for your team to create their own blend of wine.
Each team will create their own wine which will be judged on the following criteria:
The Blend
Teams will have 3 different varietals to blend together to create a wine that is better than the sum of its parts.
The Label
Teams have label design kits and must present a label to represent their wine with a visually enticing design.
The Sales Pitch
Finally teams stand and deliver an entertaining sales pitch to the audience selling their wine above all others.
The team with the highest score overall will see their wine come to life as the winemaker will return to the winery and prepare 1 bottle of the winning teams wine for each participant to take home.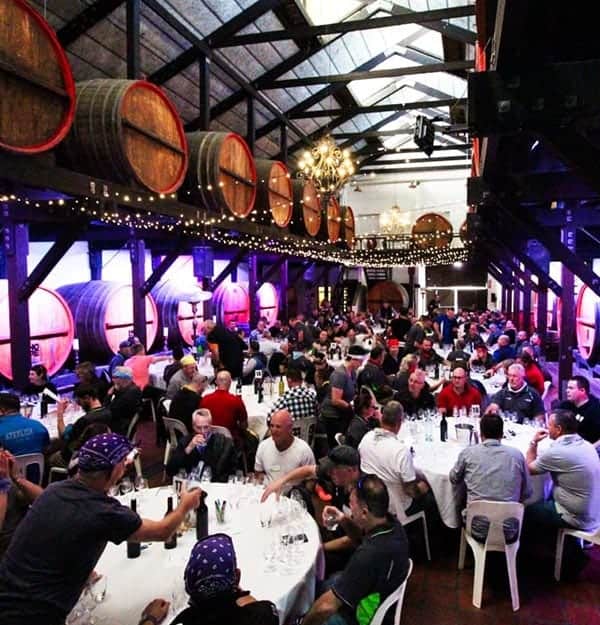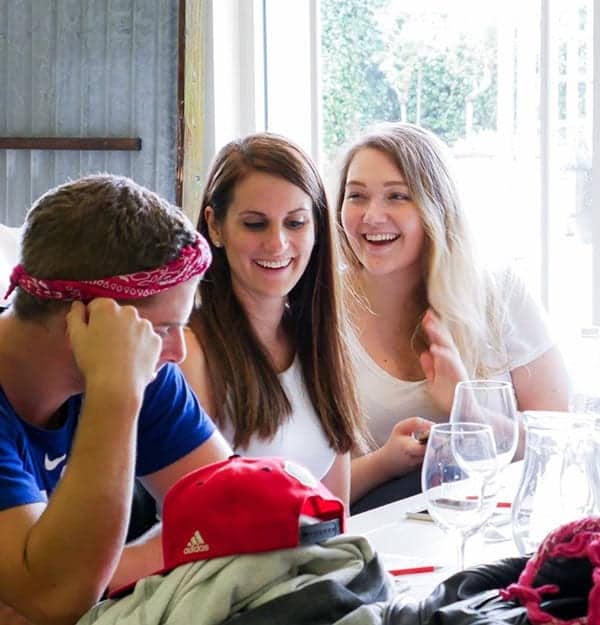 1 – 2 hours
A Hunter Valley winemaker to run the event
All facilitation and equipment required including glassware
1 x Bottle of the winning blend of wine delivered to your group post-event
$20 million Public Liability insurance
RSA certified staff
Frequently Asked Questions
Yes the event is hosted by someone with their RSA.
This depends a little on the size of your group. For small groups with only a few teams this event takes up to 90 minutes. For large groups with many teams it will take the full 2 hours.
We use red wine as this works better with the blend.
"The event was a complete success. I'm so pleased that I chose Pinnacle to host this event. They did a great job entertaining and looking after us."
"Thank you, Pinnacle Team Events, for a fabulous team building exercise in grape to glass. It had our team working together and a great laugh at the same time. Well worth it."