Each month for our Conference Venue Spotlight we will be giving venues the opportunity to detail a recent event held at their hotel or resort. This will help showcase the variety of ways their conference venue can be utilised for corporate events including spacing for conferencing, indoor & outdoor dining options and of course, team building! This month we hear from the events team at Rydges Hunter Valley.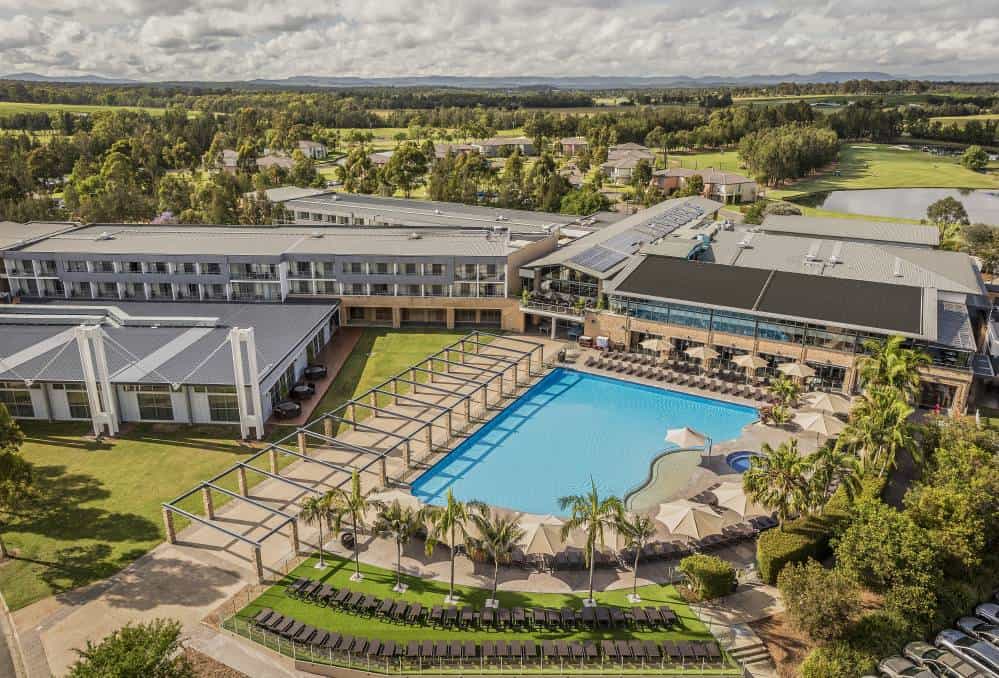 Rydges Hunter Valley, regional NSW largest conference and events venue, regularly hosting new and repeat clients. One of the more recent clients (that has already booked for next year) hosted an event with over 400 delegates staying on-site for a total of four nights and three days for what was to be the first annual all employees learning event for the client.
After arriving throughout the afternoon on a Wednesday, the delegates proceeded to explore the property before being hosted at one of the signature events here at the Rydges, a Hunter Harvest. Showcasing the local produce in an outdoor setting started the stay beautifully with many of the delegates mentioning that this was one of the highlights of their stay.
During the day, delegates were assigned to various courses, classes, seminars, and activities throughout the resort including the conference and events centre, indoor classrooms, golf course, and tennis courts. A wide range of learning and team building activities were used during the three days to achieve the management's goal of increasing overall team morale and knowledge, which had been set prior to the commencement of the conference.
A post-event meeting was held between members of the client's management, organisers, operations, and planning teams, with great reviews and comments passed on for many of the staff. Leaders of the operations team at the time, Alex and Jarod, were complimented on the way they handled any short-term requests, whilst our sales and planning team were praised for the smooth handling of the booking, confirmation and organisation of the event.
Book your next conference at Rydges Hunter Valley!