The best platforms for online team building are not only simple and user-friendly, they must also be reliable! Throughout the pandemic and particularly during times of lockdown, reliable video conferencing & team building software has been essential to our mission of helping teams stay connected.
Here at Pinnacle Team Events, we have come a LONG way since we hosted our first virtual team building event back in April 2020. What started as just a handful of online activity options at the start of the pandemic has now blossomed into a suite of 15 (and counting) virtual team building events. Not only has our catalogue of online events grown, but our knowledge of online conferencing platforms and our technological savviness has significantly improved.  We are so proud to be able to say that we have hosted over 1000 virtual team building events with over 30,000 participants – just in the past 18 months! The saying "adapt or perish" comes to mind in these 'unprecedented times' and we are so happy that we are still here, still empowering teams to achieve & stay connected.
In this post we will be detailing the best platforms for online team building & how we incorporate each of these into our virtual team building events.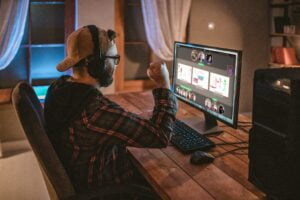 By far our most popular virtual team building activity: The Go Game is a purpose-built team building platform, designed in California with the specific goal in mind – to keep team building a top priority within companies! This virtual team building game combines all your favourite team games, all from the comfort of your own home. Challenges include charades, music trivia, Pictionary, employee fact match, drawing challenges, lip syncing and more! The easy-to-use video conferencing interface allows remote team building to be fun and invites a sense of connection back into your team – making it one of the best platforms for online team building.
The Go Game team building virtual event allows up to 25 delegates to join the game at a time. If you have more than 25 participants, we simply run multiple games. We then split your group into teams of approximately 5 delegates – and then fun begins! All delegates will have their opportunity to sparkle throughout this virtual team building activity. This is due to a key feature within this virtual team building platform called the "scribe feature". Being the scribe allows one person from your team to complete each challenge, and this changes each round. When the scribe feature is activated only the delegates within each team can hear what each other is saying, which means there is no chance of other teams stealing answers or clues. The scribe feature is turned off when all delegates can see the score board and thus have the opportunity to send positive team building encouragement to all players.
Every Go Game is different with many companies booking in weekly, fortnightly or monthly events to give their team something to look forward to. What makes The Go Game so simple & easy to use is that it can be played using any modern browser, so there is no need to download any software or apps to enjoy and gain from this virtual team building platform. All that is required from participants is a good internet connection, headphones, a computer webcam, and a positive vibe!
"We played the Go Game (6 x sessions over 3 days) and the feedback was overwhelmingly positive. Mitch and Sam do a fantastic job keeping the game flowing and everybody engaged. It has been described as the best online social event we have held. Thank you!"
Coal Long Service Leave

"We had the BEST time! I've received so much feedback from the team that they really enjoyed the activity! It's rare that everyone is happy! Corey was a great host – funny and friendly and made everyone feel at ease. We had a lot of laughs. Highly recommend this activity and Pinnacle in general – they always look after our needs!"
AbbVie
Microsoft Teams is a video conferencing platform built into Microsoft 365 and has the capability to support up to 250 people in 50 breakout rooms of 5 people to achieve team building remotely. It also allows delegates to access the platform via web browser or via mobile app. The speed at which breakout rooms can be formed and information can be received and sent makes this remote team building platform a luxury to collaborate with!
 Zoom is now a household name and has played a huge role in helping us continue our goal of building team spirit within companies. Zoom is easily accessible for delegates both via app or web browsers and has the capabilities to support up to 250 people in 50 breakout rooms of 5 people to achieve virtual team building. These breakout rooms act as the catalyst for virtual team building to begin and can be formed at the click of a button, thanks to the speed of Zoom. The screen sharing capabilities on Zoom allow for our virtual team building events to thrive and achieve their maximum potential.
The most popular virtual team building events that we use in conjunction with video conferencing software such as Zoom & Microsoft Teams include: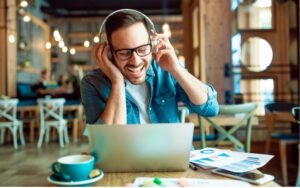 This virtual team activity will see teams battle it out in a multiple choice, fast pace virtual game. Round 1 of Beat the Buzzer Trivia is general knowledge, followed by entertainment (music, TV, movies) and finally round 3 is image, video and/or audio based. The questions will appear on the delegates Zoom or Microsoft Teams "share screen" feature and participants will then select their answer using their phones.
"Thanks to Mitch for hosting the virtual trivia night. Those that attended were engaged, had fun and enjoyed the night. I had one team member complain it was too short since she was on a winning streak!"
Norton Rose Fulbright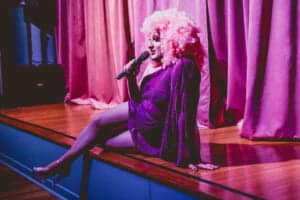 Pinnacle Team Events presents virtual Drag Queen Bingo hosted by Timberlina! Your team will connect via Zoom or Microsoft Teams for a virtual meeting like no other – a bejazzled night of fun, laughs and everything in between! Participants are emailed their bingo card in advance and we highly recommend you print these off to save confusion. Then all your participants need to do is join Timberlina on Zoom or Microsoft Teams – simple! Timberlina's eccentric style, naughty quick wit and dazzling diamond repertoire will have you in stitches on the floor and screaming for more.
"Just letting you know that we had a fabulous time yesterday afternoon with Timberlina doing the bingo/show. Thank you for putting this forward to us, highly recommend it😊"
Hologic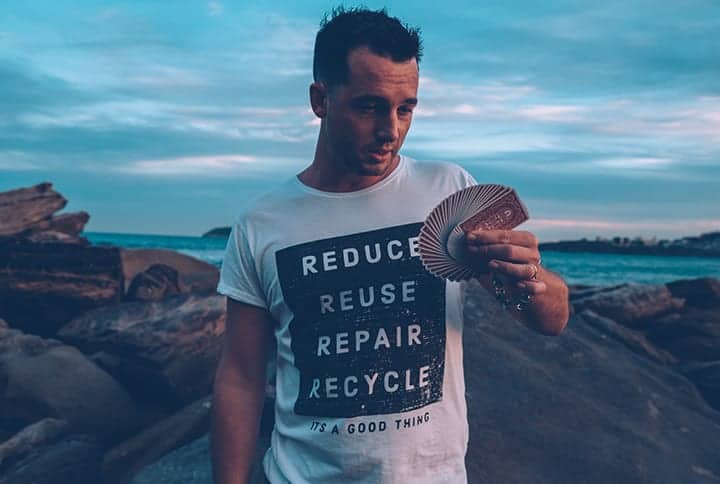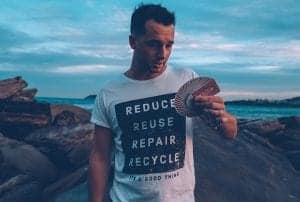 Treat your team to a dynamic, interactive and engaging online teambuilding event with the help of our virtual magic experience, Virtually Impossible! Participants connect via Zoom or Microsoft Teams for an online magic show hosted by Sydney's best magician-mentalist! The show is packed with interactive trickery, visual astonishments, psychology and showmanship that will surprise and delight your audience. Our resident magician has contagious energy, sophisticated style and quick-witted delivery with the ability to tailor the performance to your teams outcomes. This virtual concept is a great way to engage and entertain as your remote team members will get involved in the action and even learn a trick or two themselves.
"Our session was amazing! It ticked all the boxes on what we wanted to achieve for our virtual event. As always, Will was fantastic and easy to deal with. His responses were always quick with all the information we needed. It made it so easy to book. Thank you!"
Microsoft
Mobile Adventures App Events
Many of our other virtual team building events still incorporate the excellence of Zoom and Microsoft Teams into the facilitation of the event but the team building activities are conducted through a mobile app. The app can be purchased through the Apple App Store and also the Google Play Store, meaning that everyone can be involved in this virtual team building activity. Each session conducted via Zoom/Microsoft Teams and through our award-winning app can hold up to 250 people. Then to optimise team building qualities, teams are formed of 4-6 players. This feature is known as "break-out rooms". This is a key feature in remote team building as it allows teams to hear each other but does not allow the other team to listen in and steal clues.
The combination of Zoom/Microsoft Teams and the award winning Mobile Adventures App is the perfect recipe for a successful, fun and entertaining virtual team building activity. Our app-based virtual team building events include: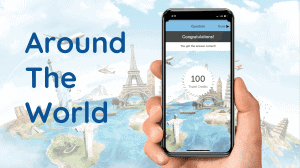 Teams are formed of 4-6 people and are flown to 22 countries, across 60,000 virtual kilometres where delegates teamwork, collaboration and creativity is tested. Each destination contains remote team building skills and team trust must be used to travel the furthest with the highest score before the time is up!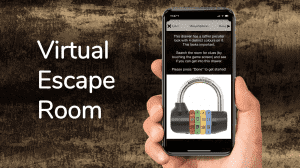 Delegates break into teams of 4-6 people, all with the common goal to free themselves before time runs out. The virtual teams must search for and solve a variety of clues and puzzles to break out of a series of three screens pictured on their own device. This virtual team event will test delegates' teamwork, patience, and logic skills.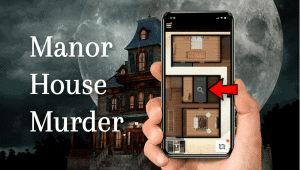 Communication, problem solving, and remote teamwork are necessary to possess if delegates wish to solve the murder at Cadaver Manor. Teams for made of 4-6 delegates and are set to work; exploring the interactive map, completing tasks and challenges. These challenges promote team building attributes even when completely virtually.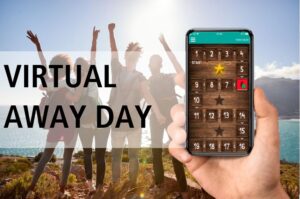 Teams of 4-6 people will be faced with a series of challenges where strategy and creativity is key to therefore promote team building. Challenges include puzzles, audio challenges and task generated remote activities. The aim is to sore as many points as possible in the allocated time.
"As always, Will/Mitch and the team are always super friendly and knowledgeable with a professional attitude. I have been using Pinnacle for Team Events since 2007 and rarely look elsewhere".
Metcash
"Sam and Will were as always excellent to deal with prior to the event, and for making the allowances moving this entirely online versus the original in-person function. Sam is an engaging and professional host, and was easily able to keep the crew entertained and amused during our time in the virtual environment."
Intellify
How do I run a virtual team building activity?
With an abundance of team building platforms like the Go Game, Zoom, Microsoft Teams & our Mobile App-based activities – there is no good reason why you shouldn't book an online team building activity for your team! If you're interested in booking a virtual team activity for your remote work from home team, we can help you find the best activity to suit your group! CONTACT US today for a quote.