In the initial stages of planning an event you should always determine all the major details such as number of participants, date/time, location and of course, budget. And just because you don't have a huge budget doesn't mean you can't host an affordable team building event.
The many benefits of regular team building range from increased productivity and better communication to more team support and less conflicts within the workplace. According to CEO of O2E brands, Brian Scudamore, "…team building is the most important investment you can make for your people. It builds trust, mitigates conflict, encourages communication, and increases collaboration. Effective team building means more engaged employees, which is good for company culture and boosting the bottom line." (Read more here)
But for a lot of businesses, we understand that budget can be an issue and it can be hard to make team building a priority without breaking the bank. First of all, there are plenty of affordable team building programs out there and second, instead of viewing team building as something that is only splurged on, companies should be looking at team building as an investment for the future. Friday night drinks or a team afternoon at lawn bowls are examples of more affordable team building options and great fun however tend to miss the mark in getting teams cohesively working together.
We've put together a list of our top 10 affordable team building ideas for those groups who have to be a little more budget conscious.
The Scramble is a modified version of our Amazing Race event for those groups tight on time and or budget. This exciting outdoor event will see teams race around the local area taking team photos, collecting scavenger items, solving IQ Tests and passing through a roadblock challenge activity site.
Teams will be issued a map of the local area showing their start, finish and roadblock location and a list of photos to take and scavenger items to collect. Teams aim to outscore their opponents with each scavenger item, team photo and correct IQ answer adding to their score. When teams arrive at the final location they submit their items, photos and answers to the Pinnacle team for marking.
Location: Outdoors – all areas around the resort or urban areas
Duration: 1.5 – 2 hours
Outcomes: Team work, problem solving
Experience the thrill and excitement of shooting clay pigeons as they fly through the air.
This dynamic and interactive activity uses authentic 12-gauge shotguns that have been converted to fire laser beams. Clays with Omni-directional tape are fired from the launcher – when the shooter scores a hit the beam is reflected back to the gun and registers a hit on the electronic scoreboard.This activity is very popular and loads of fun for males and females of all ages, fitness levels and ability.
Location: Outdoor space approx. size of a tennis court – must be a privately-owned space (not a council park or reserve)
Duration: 1.5 – 2 hours
Outcomes: Fun, friendly competition
This ancient form of medieval weaponry is a great event to get your team on target! In this engaging activity a structured lesson involving technique and safety are outlined and enforced. The delegates are then divided into teams that compete aiming to outscore their opponents. All delegates will have plenty of firing time and be kept entertained as teams are involved in various competitions and games that all involve shooting arrows at the target. The event can finish with a sharpest individual shooter if you like.
As this event involves delegates firing real arrows the space available to host this activity must allow for a large firing range. We are permitted to hold the event on private land such as conference venues however most councils do not allow this event on public land.
Location: Outdoor space approx. size of 2 x tennis courts – must be a privately-owned space (not a council park or reserve)
Duration: 1.5 – 2 hours
Outcomes: Fun, friendly competition
Battle of the Minds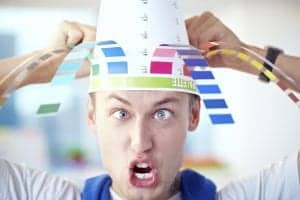 Battle of the Minds is the ultimate indoor team building event!
Designed to suit any conference, function or meeting room. Teams are each seated at their own table and issued with the Battle of the Minds booklet containing 45 challenges in total. The booklet contains 15 easy, 15 medium and 15 hard challenges with each challenge on a separate page. As members complete the challenge they submit for marking and continue with their next task.
The challenges vary to accommodate all brain types; mathematical, artistic, creative, scientific and engineering. Delegates choose the challenges they want to undertake aiming to score more points than the competing teams. The room turns to chaos with delegates constantly moving around the room completing challenges and submitting answers.
Location: Indoors, tables set cabaret style
Duration: 1 – 1.5 hours
Outcomes: Team work, problem solving
Can your team escape? This exciting Escape the Room challenge is the ultimate team building event that will test the sharpest minds. Each team is "locked" in a room with a set time frame in which to escape before the world as we know it ceases to exist. Teams must follow the clues, solve the puzzles and unlock the secrets to ESCAPE!
For teams to be successful they must communicate, think outside the box, work together, admit to their mistakes and believe they can succeed. All this under extreme time pressure as each team has only 90 minutes to uncover the 8-digit code that will ultimately allow them to escape the room.
This event can be tailored to suit any size group by adding more rooms for more teams. We recommend each team is between 8 – 12 people with each team requiring 1 room. Rooms can be conference rooms, hotel rooms, offices, boardrooms etc. Pinnacle requires 30 minutes in each room prior to the event to set up.
Location: Indoors, 1 x room required per 8 – 12 people
Duration: 1.5 – 2 hours
Outcomes: Collaboration, lateral thinking
This is a challenging and entertaining activity that will bring out the best in your team. Each team will be assigned a country and the task of building a pipeline to deliver a precious resource from one side to the other. On top of managing time, resources and personnel to build their Country's, pipeline teams will also need to negotiate and innovate to connect their pipeline to all the other Country's creating one continuous pipeline. Teams will need to work against time and conflicting objectives to achieve the whole group goal.
Delegates will have great fun, planning, negotiating, inventing and competing against the other Country's to create their Pipeline. By the completion of the project the whole group will have built a long and winding pipeline that is put to the test when the precious resources are sent down the line.
Location: Large cleared space, can be indoors or outdoors
Duration: 1 – 1.5 hours
Outcomes: Work as one team, collaboration
An indoor team building event where teams compete to earn points at a series of lateral thinking challenges.
All of the tasks in the team challenge require the entire team to plan, problem solve, communicate, think outside the square and then ultimately work together. Teams are either racing to be the first to complete or must solve the task within a designated times end.
Example challenges include:
Balloon Mascots – Teams are given modelling balloons and asked to design a mascot that best reflects their team. Points are given based on imagination and reasoning
Eddy the Egg – Teams construct a space capsule device out of straws and tape to catch a raw egg dropped from 2 metres
Foil Towers – Teams race against the clock to build the tallest tower using only foil
Nailed It – It appears impossible however if you think outside the square you can balance 12 nails on just one nail head.
Location: Indoors, tables set cabaret
Duration: 1 – 1.5 hours
Outcomes: Problem solving, team work
Delegates enter the conference room and are greeted by the powerful sound of African drumming. Each person is invited to take a seat, pick up a musical tube and join in. At this point our facilitator orchestrates the individual contributions into one unified rhythm, through the use of layering and sound dynamics. Periodically, the group is led through warm-up stretches and light-hearted moves designed to amuse, loosen and relax. The team continues their conference, laughing, united and enthused, ready for what lies ahead, having bonded from the experience.
Musical Tubes – 20 Minutes
Visualise yourself amidst a sea of colour and rhythm! Our vibrant, colourful musical tubes are the perfect instrument when only a short setup time is available.
Location: Indoors
Duration: 20 minutes
Outcomes: Work as one team, ice breaker
Experience the decadence of Australian made chocolate as you partner each one with the mouth-watering flavours of Tulloch Wines. This guided tasting session will take your taste buds on an amazing journey as you discover how pairing wine with chocolate can enhance two of life's great indulgences.
This sit-down event will see participants experience 5 different wines that have been specifically paired with 5 delicious chocolates. Participants will take home knowledge of the rules of pairing so they can complement their favourite wines at home with the most appropriate chocolate.
Location: Indoors, seated at tables
Duration: 60 minutes
Outcomes: Experiential, fun
This isn't your average pub trivia. Pinnacle is ingenious at tailoring this interactive trivia challenge to any group. It will prove to be unlike any other trivia night you have ever attended. The games we play throughout the night are hysterical and we can guarantee that your delegates will be laughing from start to finish.
Between each round of questions the tables volunteer delegates to participate in crazy challenge activities (which makes the evening very interactive). Music trivia, movie, and TV sound tracks are on the menu as well as IQ/Brainteasers.
We will fit in with the agenda of the evening and usually fill the space between the entree and the main, the main and the dessert. At the completion of the event the results are tallied up and prizes are presented to the winning team.
Location: Indoors, with a microphone and AUX connection
Duration: 2 hours straight Trivia or throughout your meal
Outcomes: Fun, team work