A tradition in the corporate world, work Christmas party ideas are flowing through the minds of managers, leaders, and CEO's. If you are also looking for staff party ideas, then you've come to the right place. Christmas parties are not only for blowing off steam, but they are also a great way to bring the team together, to celebrate everyone's achievements. Staff Christmas party ideas are also fun to bounce round the office to each individual. Let your team vote on what kind of Christmas party they would like to be a part of this year and watch as conversation, collaboration, and interesting discussions of different approaches to staff party ideas come to life. You could keep it simple with a dinner and drinks, or take the team bowling, to an arcade, paint ball – the work Christmas party ideas are endless! However, the best work Christmas party ideas are those that include a team-building activity.
Christmas Team Building
Even though many of the above options like dinner, drinks, bowling etc. are great for work Christmas party ideas these options do not add to your team's knowledge and skills or rapport. In fact, if you are tired of hosting the same old Christmas party with drinks and dinner and not seeing the benefits from this staff Christmas party idea then it is time to branch out into the wide range of team-building options available as end of year, work Christmas party ideas. To be clear, we are not saying that dinner and drinks is a bad option, it's great but add a team-building event and you will see so much more value to your time and money. We can tailor any of the below team-building events to your conference or in this case corporate Christmas party ideas. Your team could dress up! For example, team 1 could where red Santa hats, team 2 could where elf ears, team 3 could have Rudolph ears and so on.
Ready your team for the mad dash to the end of the year with an Amazing Race style team building event for your work Christmas party idea! The Amazing Race is a scavenger hunt style activity where your group will be broken up into teams that race around your local area of choice, completing roadblock challenges as they go. At these challenge locations there is a series of lateral thinking, problem solving tasks designed to get your team thinking outside the box! This is the best staff party idea for value for money. Teams will need to collaborate, communicate and work together in order to be crowned the winner! The Amazing Race as a staff Christmas party idea is perfect as we can tailor the start and finish locations to suit you! Start at your head office and finish at your favourite local pub where you can host dinner and drinks for the whole team.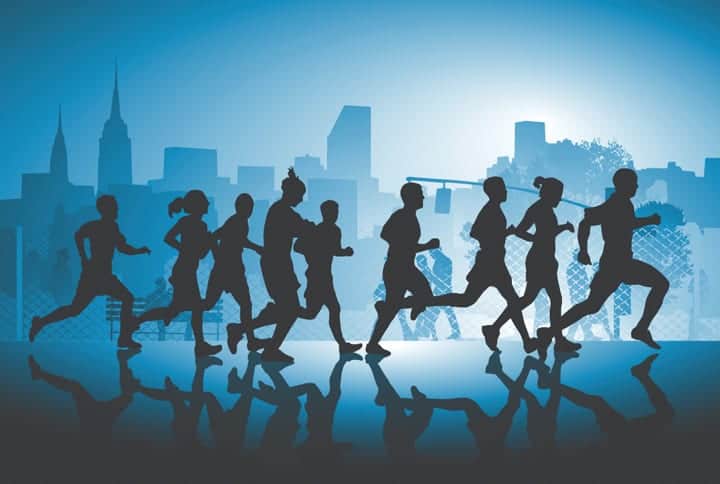 The corporate world is full of people boasting about how great their poker face is. Why not put them to the test, head-to-head, in a Casino Night team-building event for your next corporate Christmas party idea. This staff party idea is designed to be placed after your Christmas dinner and drinks with the team. There will be a series of casino tables set up around your private room. After dinner each table will become a team and given an equal amount of playing 'money'. Each person will then place strategic bets based on risk vs reward at their chosen casino tables. The most popular games are poker, blackjack, roulette, craps & horse racing. This event is perfect for teams who enjoy a fun night out, friendly competition and who don't want to stray too far from the norm of corporate Christmas party ideas.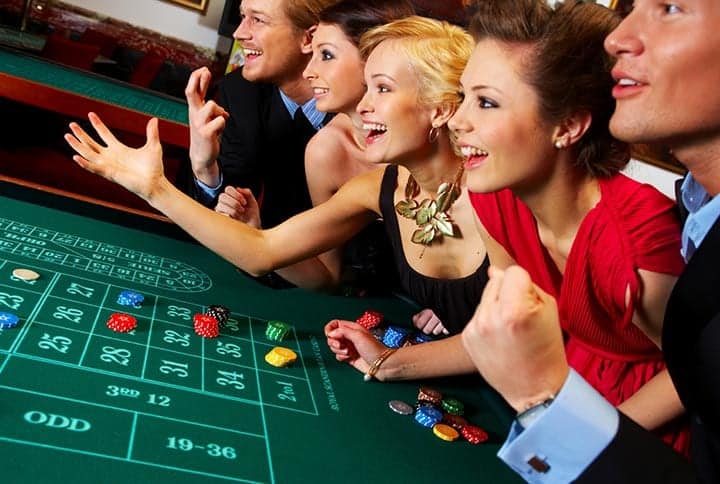 On the other end of the work Christmas party idea spectrum are charity team-building events. The most rewarding, moving, and inspiring staff Christmas party ideas are those that are aligned with the meaning and value of Christmas: the gift of giving. Help an Aussie kid in need this Christmas with Tikes on Bikes as part of your staff party ideas. This corporate Christmas party idea will have your team under the impression that they are constructing bikes that are going to be raced at the end of the event. However, the true meaning behind this event is revealed when children selected by a local school or children's charity arrive to accept the bikes. It can be quite moving for some of the participants, knowing that they, and the company they work for, through only a staff party idea, helped to make an Aussie kids' life just that little bit brighter. A bike is not just a toy. It allows the children to experience their first taste of freedom and independence. Allowing room for hope, that drives them into their bright futures.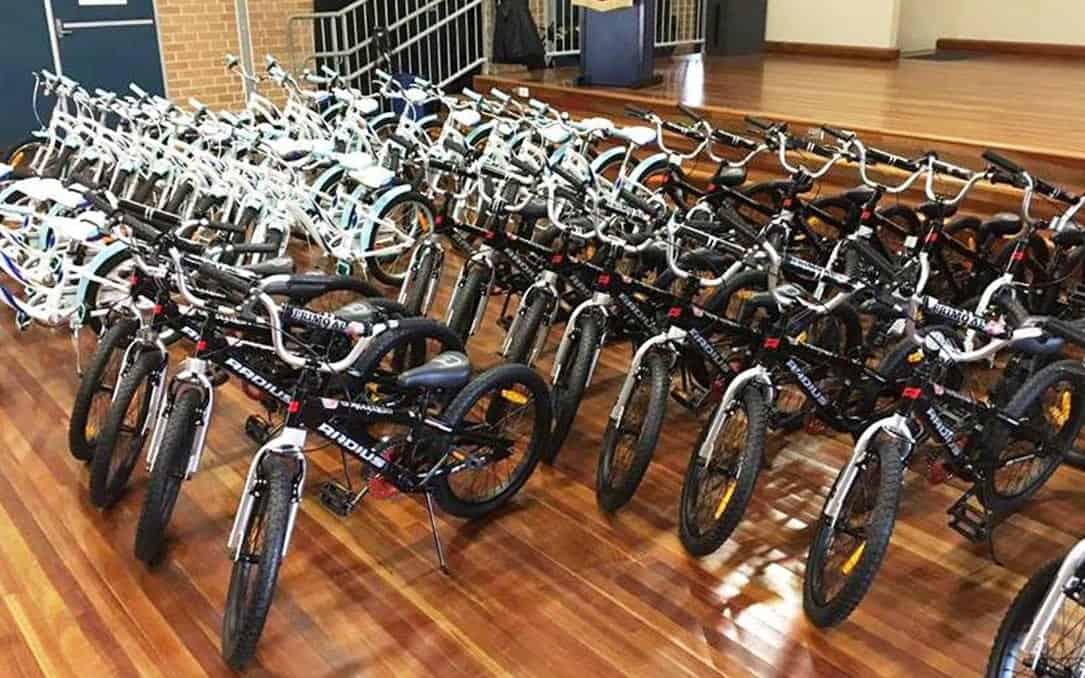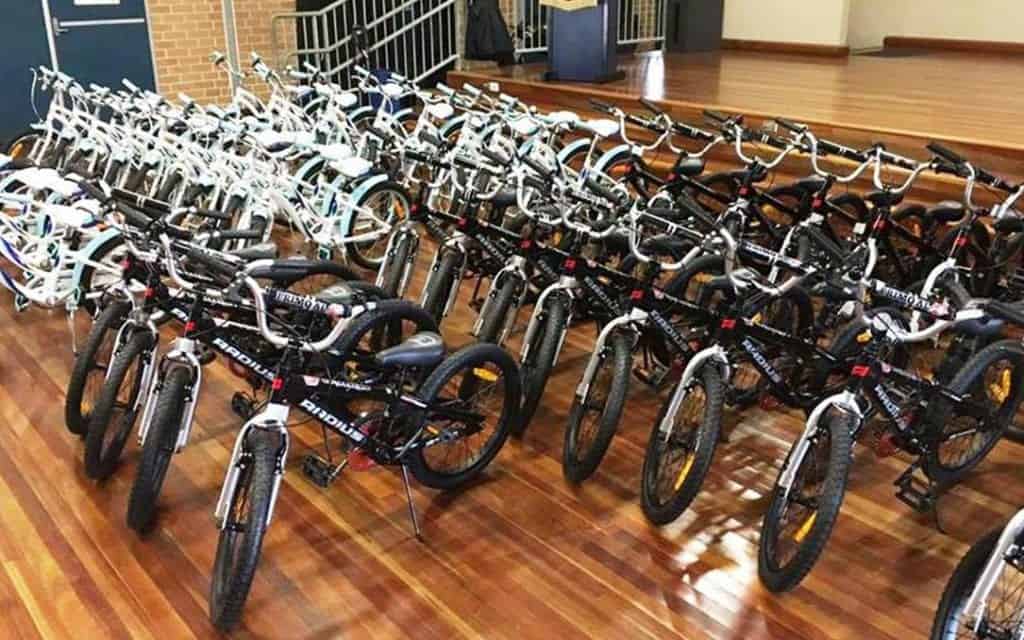 A work Christmas party idea that is perfect for injecting some quick fun into your day. Minute to Win it is a series of hilarious challenges that will have your team battling it out for first place, that they are bound to laugh about later at dinner. This event is great as an afternoon intermission or combined with dinner. Finish work early for the day before your Christmas staff party and give your team something to bond over later when you host your team dinner and drinks. Minute to Win it contains short burst of fun challenges such as Bite the Biscuit where teams will race to be first to move a biscuit from their forehead and into their mouth using only the muscles in their face. Other challenges include bobble head, shark attack and fish head. If there is a game you don't particularly like the sound of, swap it out for a challenge that aligns with the work Christmas party theme or your company values.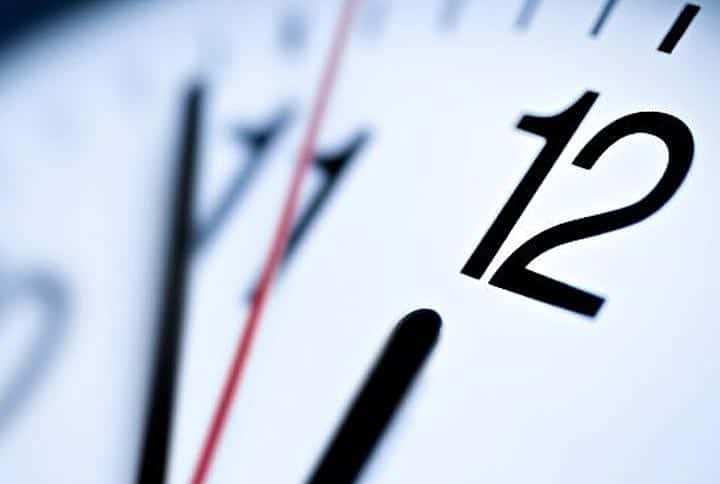 If your teams' favourite part about 'dinner and drinks' is the 'drinks' part, then why not incorporate their favourite into a team building event for you next staff party idea. Introducing our Wine Olympics, where teams will compete in wine-based challenges. Don't worry there is no sculling competitions or actual drinking of the wine. This event will see your team stomping grapes, throwing corks, racing with 'wine' on waiter trays and tossing grapes via our grape catapults. Depending on the location of this event you can also pair it with a wine tasing. Or you can add this event before your corporate work Christmas party dinner.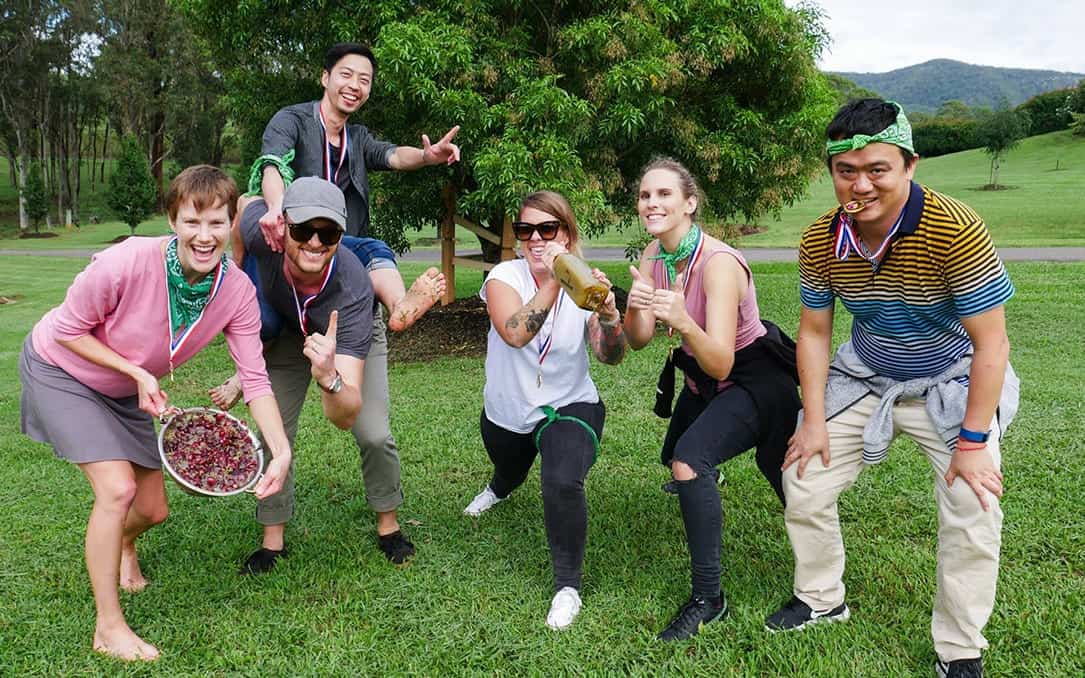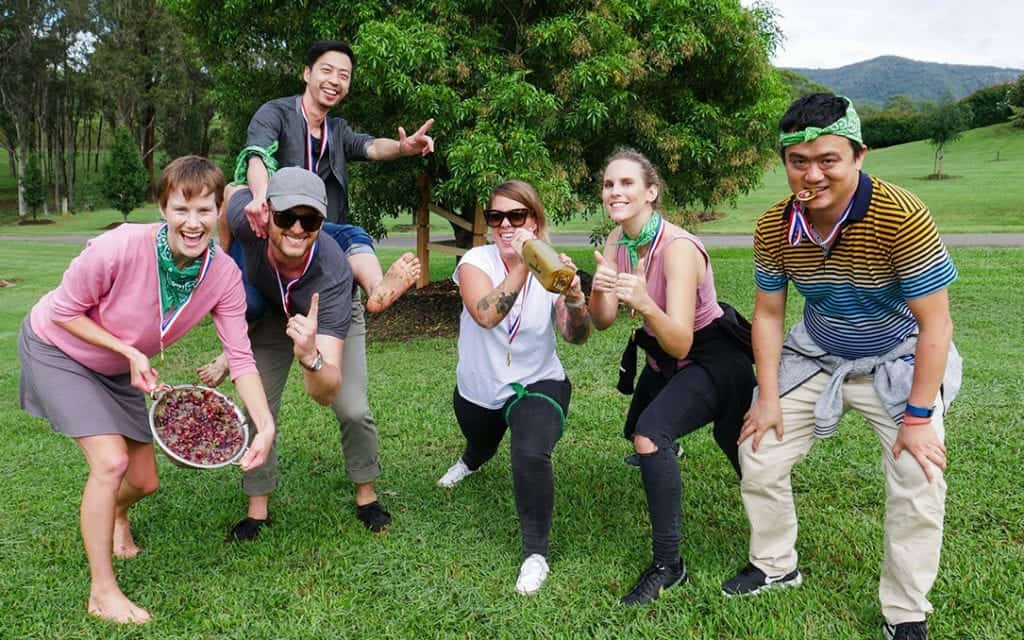 Book your Work Christmas Party now!
If you'd like to chat to the team at Pinnacle Team Events about how they can help host your next Christmas team building event, head to our contact page now.