About Battle Of The Minds
Battle of the Minds is the ultimate indoor team building event for high impact in a short amount of time.

Teams are each seated at their own table and issued with the Battle of the Minds booklet containing 45 challenges in total. A competition that will send your delegates into overdrive!

Enquire Now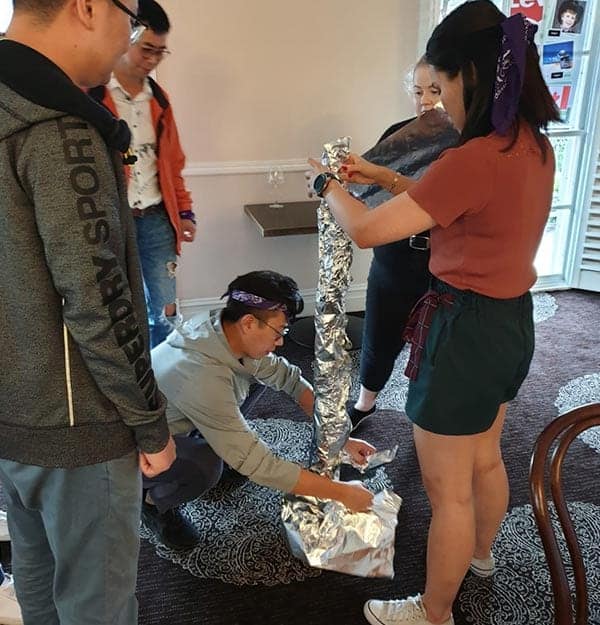 The Battle of the Minds team building event will see your delegates divided into teams of approximately 8 people.

Teams are each seated at their own table and issued with the Battle of the Minds booklet containing 45 challenges in total.

The booklet contains 15 easy, 15 medium and 15 hard challenges with each challenge on a separate page.

The challenges vary to accommodate all brain types; mathematical, artistic, creative, scientific and engineering.

A correct or completed challenge will see your delegates earn points for their team. The team with the most points at the conclusion of the event will be crowned the winners.

Delegates choose the challenges they want to undertake aiming to earn the most points. The room turns to chaos with delegates constantly on the move to complete their challenge and get the points for their team.

This event requires minimal setup and pack up so is a great option to inject some fun, competition and teamwork into a tight conference agenda.
Team Mascots
Strike fear into your opponents with your team mascot to start the game!
Origami My Team
Can you follow the steps towards Origami master status?
Number Puzzle
Does your team have the smarts to crack the code?
Hidden Letter
Search high and low for the letters and you shall find the ANSWER!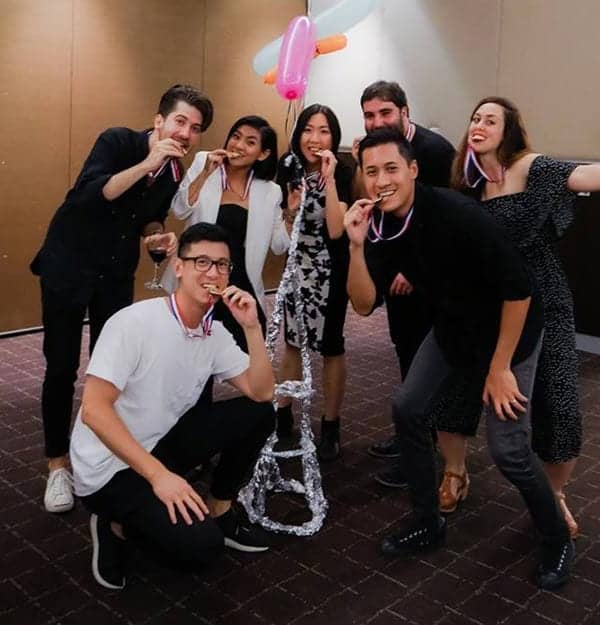 45 – 90 minutes
A Pinnacle host / MC & assistant Pinnacle facilitators to run the event
All facilitation and equipment required
$20 million Public Liability insurance
Gold Pinnacle medallions for the winning team
Frequently Asked Questions
The Battle of the Minds is an indoor activity requiring one table per team of approximately 8 delegates.
For groups over 20 people we require a microphone and recommend having a AUX connection to play music.
"Fantastic event. Our host was absolutely amazing!"
"We had so much fun, the feedback I got from my team was awesome."