About Challenge for Charity
Challenge for Charity is a fun, high energy fundraising event where teams compete to raise the most for their chosen charity.

This is an engaging way to make a corporate donation and involve your team in the process.

Each table becomes a team and is issued with a Charity for Challenge activity booklet. There are 45 challenges within the booklet with each correct challenge earning money for the team towards a chosen charity. At the conclusion of the activity we will introduce the charity representative to say a few words of gratitude and announce the total amount that has been donated on your behalf.

Enquire Now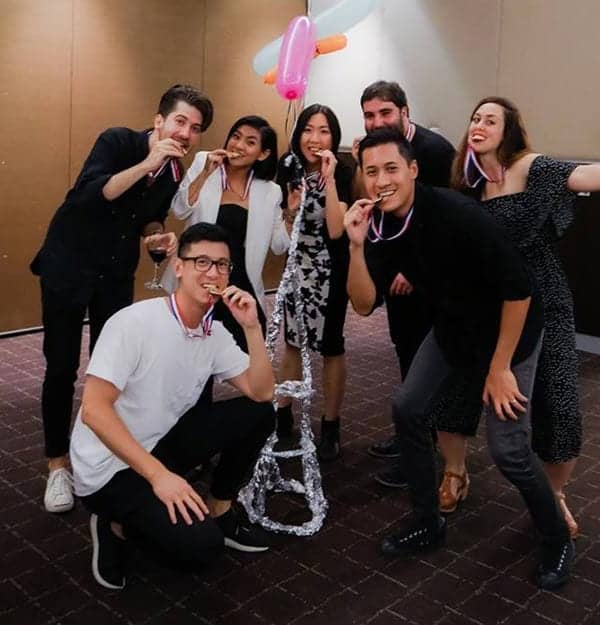 Key Facts

The Challenge for Charity team building event will see your delegates divided into teams of approximately 8 people per team.

Teams are each seated at their own table and issued with the Challenge for Charity booklet containing 45 challenges in total.

The booklet contains 15 easy, 15 medium and 15 hard challenges with each challenge on a separate page.

A correct or completed challenge will see your delegates earn money for the chosen charity:
Easy = $2.00
Medium = $5.00
Hard = $10.00

The amounts can be adjusted to fit with your donation budget. Once the desired donation amount has been decided the challenge amounts will be worked back accordingly.

As team members complete each challenge, they submit for marking and continue with their next task.

The challenges vary to accommodate all brain types; mathematical, artistic, creative, scientific and engineering.

Delegates choose the challenges they want to undertake aiming to earn more money than the competing teams. The room turns to chaos with delegates constantly on the move to complete their challenge and get the money for their team.

The team who has raised the most money will have the honour of presenting the charity representative with the donation.

This event requires minimal setup and pack up so is a great option to inject some fun, competition and teamwork into a tight conference agenda.






Corporate Social Responsibility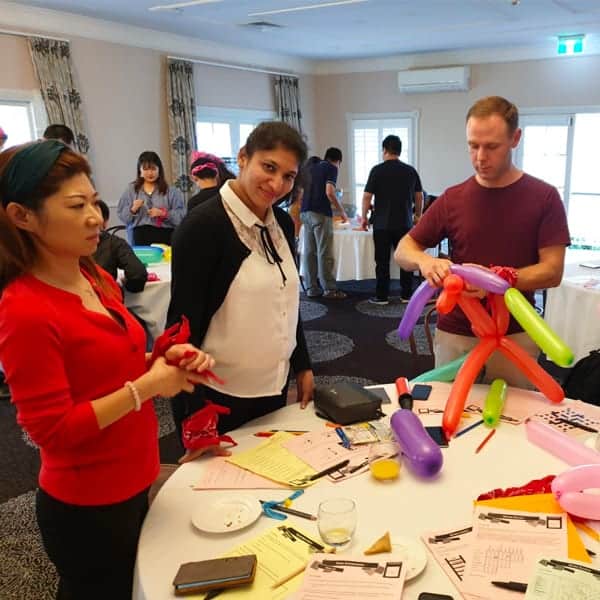 Inclusions
45 – 90 minutes
A Pinnacle host / MC & assistant Pinnacle facilitators to run the event
All facilitation and equipment required
$20 million Public Liability insurance
Gold Pinnacle medallions for the winning team
Frequently Asked Questions
"Fantastic event. Our host was absolutely amazing!"
"We had so much fun, the feedback I got from my team was awesome."