For a team to be successful, strong and effective communication is paramount. When employees understand the goals of the company and feel like their opinions matter, they are far more likely to reach their potential which means an increase in productivity.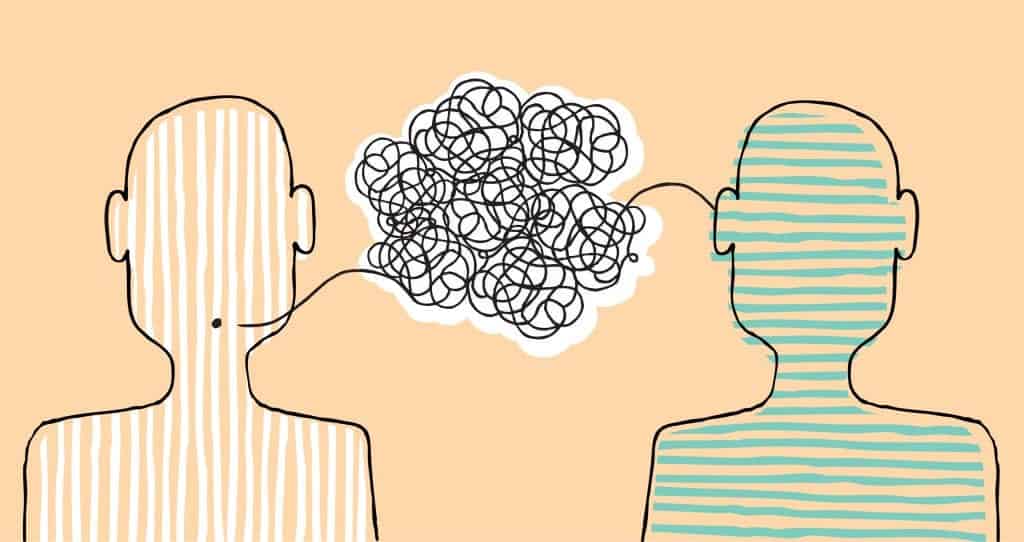 Communication also refers to more than just talking. It's about connecting with people. How can you encourage effective communication in your workplace?
Have an open-door policy. People need to feel comfortable with approaching management when they have a question or concern.
Encourage questions & curiosity. Employees need to feel safe and comfortable that they can ask questions without feeling any kind of embarrassment or criticism.
Avoid time wasting. No one enjoys attending the weekly work meeting going over a topic that does not relate to their role. Ensure that meetings and one-on-one catchups are utilised efficiently.
Don't overuse email. Sometimes a question is better answered with a quick face-to-face chat.
Provide opportunities for employees to connect. Pinnacle has a range of Team Activities specially designed to help boost communication in teams. See below for our top picks:
Teams with the best communication will thrive in this challenge! The Amazing Race is an action-packed adventure where teams navigate their way around the conference resort or local area undertaking team-based challenges.
Once teams have collectively decided on their route selection they will make their way to the activity sites, where they will be further challenged in a series of lateral thinking, problem solving tasks including:
Number Triangle – Nine numbered tiles are laid out in a triangle shape. The team moves the tiles so that the addition of the numbers is equal on each side
Pyramids – Teams are racing to rebuild a pyramid that can only be structured from bottom to top.
Shape Shifter – Using memory and instinct teams must recreate a series of original shapes
Skyscraper – Teams must work together to build a lofty skyscraper using all seven building blocks without the structure toppling over.
Eddy the Egg – Teams construct a space capsule device out of straws and tape to catch a raw egg dropped from 2 metres.
A great activity for seeing how your team communicates under pressure! This fun and competitive team event is based on the hit TV show Survivor. To begin, delegates will be separated into their teams known as tribes. Then the competition begins! The tribes will compete against each other at a series of "Survivor Style" team challenges. These challenges focus more on lateral thinking/problem solving/teamwork than strength.
Points are awarded for the winning tribe at each challenge with the tribe with the highest score at the conclusion of the event heading to tribal council in the best position. Unlike the TV Show, tribes will not vote members out of their team, instead, teams will vote to determine the overall winner! This is a fun and engaging team event that ensures collaboration, communication, problem solving and teamwork. Example challenges include:
Cubes – Can your team solve this 3D Rubix Cube?
Wonder Word – Using 9 letters teams must make as many words as possible with bonus points of the 9 letter word.
Nailed It – It appears impossible however if you think outside the square you can balance 12 nails on just one nail head.
Zoom – Teams must arrange the order of the famous picture story Zoom.
Bamboo Towers – Teams build a free standing tower using bamboo sticks and display their team number at the top. The winners are the team with the highest tower
Water Pipeline – A challenge whereby teams are issued with equipment to construct a pipeline that must transport 2 litres of water from A to B. The team that successfully manages to transport the most water in the time frame will win!
Project Pipeline
Are you looking for an event that will get your WHOLE TEAM WORKING AS ONE? Project Pipeline is a team challenge that requires participants to consider their own goals, the goals of their work team and the goals of the entire company.
This is a challenging construction task that divides the company into working teams. Each team will be assigned a country and the task of building a pipeline to deliver a precious resource from one side to the other. On top of managing time, resources and personnel to build their Country's, pipeline teams will also need to negotiate and innovate to connect their pipeline to their neighbouring Country's creating one continuous pipeline. Teams will need to work against time and conflicting objectives to achieve the whole company goal.
Delegates will have great fun, planning, negotiating, inventing and competing against the other Country's to create their Pipeline. By the completion of the project, the whole group will have built a long and winding pipeline that is put to the test when the precious resources are sent down the line.
Can your team escape? This exciting Escape the Room challenge is the ultimate team building event that will test the sharpest minds. Each team is "locked" in a room with a set time frame in which to escape before the world as we know it ceases to exist. Teams must follow the clues, solve the puzzles and unlock the secrets to ESCAPE!
For teams to be successful they must communicate, think outside the box, work together, admit to their mistakes and believe they can succeed. All this under extreme time pressure as each team has only 90 minutes to uncover the 8-digit code that will ultimately allow them to escape the room.
This event can be tailored to suit any size group by adding more rooms for more teams. We recommend each team is between 8 – 12 people with each team requiring 1 room. Rooms can be conference rooms, hotel rooms, offices, boardrooms etc. Pinnacle requires 30 minutes in each room prior to the event to set up.
An exciting collaborative construction project with teams working in unison to design and construct an impressive bridge. Each team builds the bridge to their customer expectations while overcoming limited resources, communication barriers and strict timelines. The exciting final sees each team's individual bridge being installed to create the huge, extended Company Bridge. The final construction is tested with a remote controlled car. A fun, engaging, hands on event with very powerful metaphors – where all departments of an organisation strive towards their own goals, but also play a vital role in the bigger picture.
Option One: 60 – 90 minutes
Teams are given equal equipment to build their section of the bridge and complete the finale activity joining all sections of the bridge. The remote controlled cars are driven by the delegates around the bridge to test the overall success of the task.
Option Two: 2 – 3 hours
Teams must earn the pieces of their bridge by successfully completing a series of team based tasks.
Good communication starts with LISTENING. And along with making quite a lot of noise, corporate drumming will get your team doing just that. This whole activity is facilitated without our host actually speaking a word, it is all done via gestures and non-verbal communication.
Delegates will enter the conference room and will be greeted by the sounds of drumming from our team. They are invited to take a seat, pick up a drum (or another instrument) and join in. Our host facilitator will orchestrate the individual contributions of your group into one unified rhythm, through the use of layering and sound dynamics. Demonstrating although different teams may be working within their own separate groups, they can still be cohesively working together towards a larger, common goal.