With heritage towns amid rolling green hills and unspoilt bush and located a short 90-minute drive from Sydney, the Southern Highlands is a conference offsite destination your delegates won't soon forget. And due to the recent bush fires, the Southern Highlands needs your help now more than ever – and you can do this by simply booking your next conference offsite in the Southern Highlands region.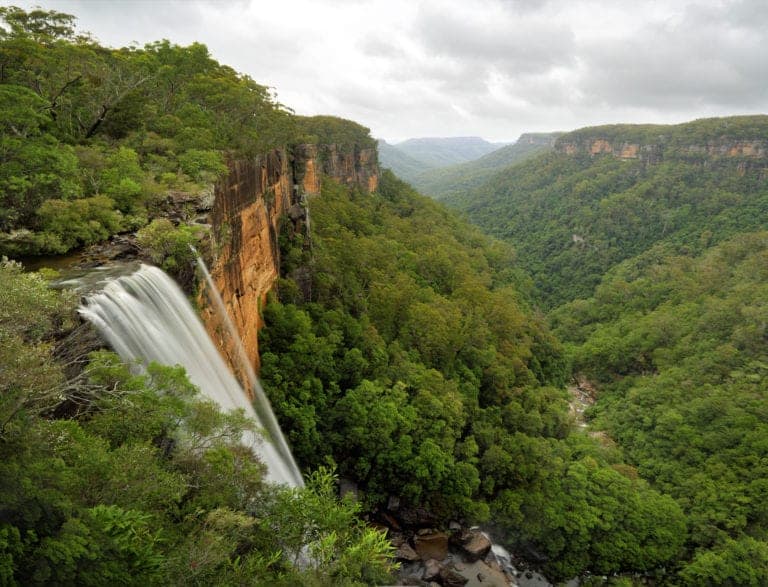 "Come visit with us, stay with us and spend with us. Enjoy everything our beautiful region has to offer including our wonderful places to stay, restaurants, bars, cafes, shops, cellar doors and local produce to take home."
– Visit Southern Highlands talking about their 'Share the Love' bushfire recovery campaign.
Similarly, you may have already heard of the 'Empty Esky' movement. Empty Esky is a national movement of foodies and adventurers on a mission to support small businesses affected by the Australian fires. The concept is simple, they are encouraging everyone to grab an empty esky, embark on a road trip to a fire-affected town (when it's safe to do so) and to stock up with produce and wares purchased from local traders. Check out their website to peruse the many small businesses that have registered as being affected by the fires.
The first thing you will need to organise for your conference offsite is of course your venue. Check out the venues listed on our website under South Coast & Southern Highlands to get you started, then chat to us if you'd like to discuss our venue recommendations further. We've then put together a list of our top team building ideas for the Southern Highlands to help assist with your organising. We have even included our bespoke Southern Highlands Explorer which sees teams venture around the local area visiting wineries & local producers all the while participating in a team activity – so make sure you pack your empty eskies!
Southern Highlands Explorer
The Southern Highlands is a breathtaking plateau of scenic countryside littered with remarkable things to do, see and experience. For corporate groups to fully explore this area Pinnacle Team Events can tailor a program to suit your requirements.
The Southern Highlands Explorer event would transport teams of delegates to various locations where they undertake challenges that see them interacting with the best the Highlands has to offer.
Experiences include: The Bradman Museum, The Illawarra Fly Walk, Southern Highlands Wines, Red Cow Farm, Montrose Berry Picking, Farm Club Café and much more.
This event usually starts at the conference venue and finishes either at an off-site dinner location or back at the conference venue. Delegates can be transported in mini buses, coaches or company cars. The whole event is tailored to suit your delegates, time frame, location and desired experiences.
Wine Olympics
Rather than running, jumping and swimming your way to victory, teams will tackle a very different series of events – an array of winery related activities that will guarantee a good time.
This activity is also great in conjunction with our very popular Grape to Glass wine blending activity – where delegates design a label and blend your very own company wine that will be bottled and delivered to you post event.
Example Challenges:
Grape Stomping – Teams race against each other to stomp enough grapes to fill a wine bottle.
Cork Toss – Each team receives a box of corks which they must throw into a barrel with the aim of outscoring opponents.
Waiter Relay – Teams race against each other whilst carrying a tray of wine glasses
Grape Catapults – Teams fire bunches of grapes via replicated catapults towards a landing zone where strategically positioned team members await ready to catch
Amazing Race
The Amazing Race On Site is an action packed adventure where teams navigate their way around the conference resort undertaking team based challenges. Speed is not always the deciding factor with an emphasis on teamwork, planning, problem-solving and of course having fun.
Teams will be issued with a map of the resort and cryptic clues to various locations hidden around the grounds. Awaiting the groups at each location are team-based activities known as "roadblocks" that will be tailored to suit your outcomes and the venue.
All teams converge at the finale location at the same time for a final all-in team challenge before prizes are awarded to the victors!
Laser Clay Pigeon Shooting
Experience the thrill and excitement of shooting clay pigeons as they fly through the air in this safe and entertaining team activity.
This dynamic and interactive event uses authentic 12-gauge shotguns that have been converted to fire harmless laser beams. Clays with Omni-directional tape are fired from the launcher – when the shooter hits their target the beam is reflected back to the gun and registers a hit on the electronic scoreboard.
This activity is very popular and loads of fun for males and females of all ages, fitness levels and ability. Usually this event will be structured with a team's competition for the first hour followed by an individual shootout at the end.
The system is great for groups up to 40 people. If you have a larger group, we suggest having 2 sets or pairing this event with Archery to eliminate down time where participants are not actively involved.
Escape
Can your team escape? This exciting Escape the Room challenge is the ultimate team building event that will test the sharpest minds. Each team is "locked" in a room with a set time frame in which to escape before the world as we know it ceases to exist. Teams must follow the clues, solve the puzzles and unlock the secrets to ESCAPE!
For teams to be successful they must communicate, think outside the box, work together, admit to their mistakes and believe they can succeed. All this under extreme time pressure as each team has only 90 minutes to uncover the 8-digit code that will ultimately allow them to escape the room.
This event can be tailored to suit any size group by adding more rooms for more teams. We recommend each team is between 8 – 12 people with each team requiring 1 room.
Rooms can be conference rooms, hotel rooms, offices, boardrooms etc. Pinnacle requires 30 minutes in each room prior to the event to set up.
Murder Mystery Night
A murder mystery is a fun and extremely silly game of 'whodunit' hosted by the MURDER CO team. The aim of the game is very simple; solve a murder before the guilty party strikes again. What makes this activity truly special is that your guests play the chief murder suspects.
Everyone who attends a murder mystery plays a part in the investigation. Once we have some basic details about your event, we will send out character sheets for you to distribute to your guests. Each character sheet contains clear and simple instructions about the murder mystery and how to play.
Trivia Night
This isn't your average pub trivia. Pinnacle is ingenious at tailoring this interactive trivia challenge to any group. It will prove to be unlike any other trivia night you have ever attended. The games we play throughout the night are hysterical and we can guarantee that your delegates will be laughing from start to finish.
Between each round of questions, the tables volunteer delegates to participate in crazy challenge activities (which makes the evening very interactive). Music trivia, movie, and TV sound tracks are on the menu as well as IQ/Brainteasers.
We will fit in with the agenda of the evening and usually fill the space between the entree and the main, the main and the dessert. At the completion of the event the results are tallied up and prizes are presented to the winning team.