If you've ever wondered what makes a Pinnacle Team Events facilitator tick then you have come to the right place! Each month we will be taking 5 minutes to chat with each of our facilitators about their lives both inside and outside of work.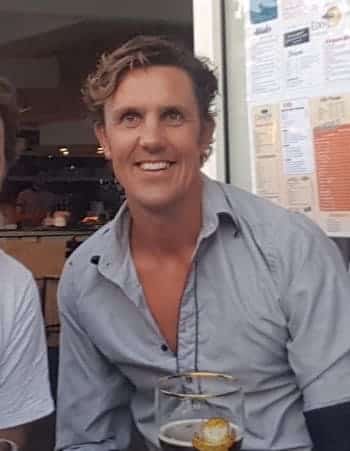 What I love about being a Pinnacle Facilitator:
The excitement and enthusiasm at each event. Our teams camaraderie!
How long I have been working for Pinnacle:
12 years.
My favourite Pinnacle team event to facilitate:
Casino Night / Carnivale (a close game gets me so enthralled….)
Most embarrassing moment as a Pinnacle facilitator:
Misjudging a storm cell on the radar as moving away from the activity at Magenta….need I say more.
My favourite hobbies are:
Swimming, scuba, working on old cars, surfing, kite-surfing, learning french, repairing cigarette lighters, yachting, wine.
Band I'm listening to at the moment/podcast recommendation:
Dave Matthews band
What was the last book you read?:
Don't forget to sing in the lifeboats.
Favourite holiday?:
Stockton.
Have you ever had a nickname?:
Pawso.
I am frightened by _____ :
Lightning / bluebottles with long tentacles.
Favourite movie of all time:
Dumb and dumber.
First concert I went to:
Daryl Braithwaite.
If you could live anywhere, where would it be?:
On a boat.
What makes you angry:
Irresponsible dog owners/ getting stung by bluebottles with long tentacles
What makes you laugh the most:
A good, solid, well placed dad joke.
What song would you sing at karaoke night?:
Whitney Houston's 'I will always love you'.