If you've ever wondered what makes a Pinnacle Team Events facilitator tick then you have come to the right place! Each month we will be taking 5 minutes to chat with each of our facilitators about their lives both inside and outside of work.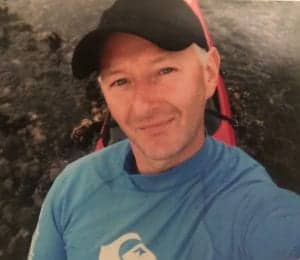 What I love about being a Pinnacle Facilitator:
It truly is a fun Environment, the clients have fun, the staff are fun, it's all positive and not overly serious or stressful. Everyone's a winner … except team 7😦.
How long I have been working for Pinnacle:
My first assignment was … Spring of 2014.
My favourite Pinnacle team event to facilitate:
Trivia Night
Most embarrassing moment as a Pinnacle facilitator:
So running a "checkpoint activity" for 2hrs+ in the heart of Kings Cross can be ….interesting. I gave away a few eggs to my new friends 😬
My favourite hobbies are:
Well anything in the sea, then a good book , and I enjoy cooking..sometimes.
Band I'm listening to at the moment/podcast recommendation:
My son keeps me current on the latest music, so a bit of "Vance Joy". I love so many podcasts, my go-to is ABC conversations with Fiedler. Amazing stories.
What was the last book you read?:
I'm reading up on Antarctica now, I'm heading there in Feb 2020.
Favourite holiday?:
I travel a lot overseas, So anywhere in nature with the family now.
Have you ever had a nickname?:
Not really, Eamon is weird enough. One mate called me Lama, or was it Llama?
I am frightened by _____ :
Enormous waves when I'm in the wrong spot. They look like they will swallow you.
Favourite movie of all time:
Too many options. "O' Brother where art though" gets a mention, as does "Fantastic Mr Fox" and other wacky Wes Anderson films.
First concert I went to:
Hoodoo Gurus , 1989 maybe ?
If you could live anywhere, where would it be?:
I love where I live… Sth Coast NSW.  Dream location though has, running rapid rivers into jagged coastline, with awesome surfing in spots. Also backed by great climbing cliff lines and canyons and topped by snowy mountains just asking to be climbed and skied. Oh and a quiet but culturally active town with loads of multicultural influences and good people, that's all.
What makes you angry:
Nnot much, ..aggressive drivers maybe? My computer.
What makes you laugh the most:
Busy humans mostly.
What song would you sing at karaoke night?:
Maybe the Spanish National Anthem… ( no words) or "La Bamba".