If you've ever wondered what makes a Pinnacle Team Events employee tick then you have come to the right place! Each month we will be taking 5 minutes to chat with each member of our staff about their lives both inside and outside of work.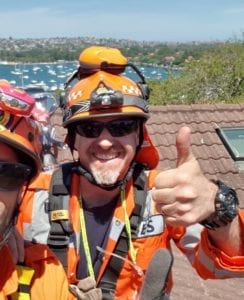 What I love about being a Pinnacle Facilitator:
Awesome crowds and team, amazing vibe and usually beautiful venues
How long I have been working for Pinnacle:
1 year

My favourite Pinnacle team event to facilitate:
The one where teams need to channel water through a pipeline (sorry, forgot the name) – too funny !

Most embarrassing moment as a Pinnacle facilitator:
Trying to find, in vain, a parking spot at Bungaroo and making it to the team briefing very much "in the nick of time"
My favourite hobbies are:
Powered paragliding, bush walking
Band I'm listening to at the moment/podcast recommendation:
My listening habits are pretty much "all over the place" at the moment
What was the last book you read?:
Shogun by James Clavell – amazing !
Favourite holiday?:
Kruger Park, South Africa – definite BUCKET LIST !!!
Have you ever had a nickname?:
nah – just "Dave"
I am frightened by _____ :
Drink drivers late at night
Favourite movie of all time:
The Beauty of (Le Fabuleux Destin d'Amelie Poulin)
First concert I went to:
Sting (yeah, I know, I'm really very old)
If you could live anywhere, where would it be?:
Sydney, of course (sorry Newcastle)
What makes you angry:
Littering. My pet hate by a mile is finding discarded rubbish in a national park. Never understood why people do this
What makes you laugh the most
Australian federal politics – or should I cry ?
What song would you sing at karaoke night?:
You definitely do NOT want to invite me to karaoke unless you are deaf !