About Helping Hands
Did you know there are 2000 landmine accidents a month or the equivalent of one every 20 minutes and 75% of those accidents result in the loss of a single limb?

Unfortunately, the countries where these accidents occur do not have access to standard medical procedures and often complicates matters further, harming access to education and stable income. This is where you and your team come in!

Helping Hands is a Charity Team Building Event that gives your team a  chance to construct prosthetics for amputees that have been affected by landmine accidents. Your team has the opportunity to experience a fraction of what the amputees go through on a daily basis as they construct the prosthetic one handed.

Enquire Now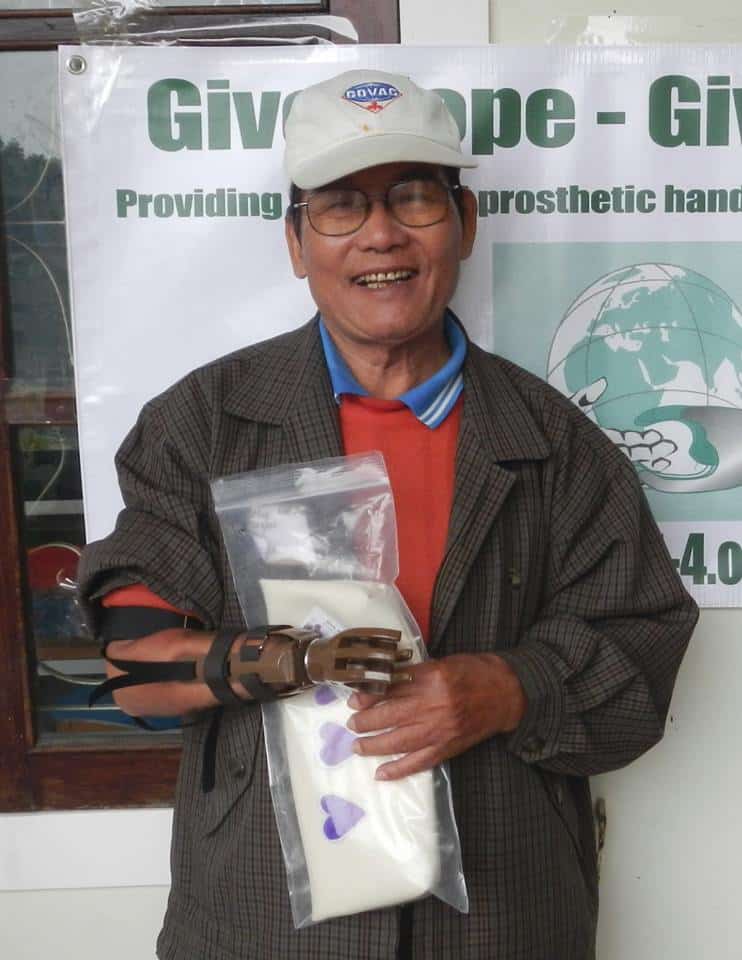 Key Facts

Delegates will be split into teams of 4.

You will have 90 minutes to construct the prosthetic.

At the start of the activity, you will be provided parts. to construct the helping hand.

After a short introduction, participants will realise that this event will change the life of  someone from the other side of the world.

Each team will get to design the packaging that the prosthetic is shipped in, giving it a personal touch.

Following the event, the prosthetics undergo quality control to ensure the recipient has access to the full motion of the prosthetic.

At the end of the event, you will reflect on the difficulties you faced while attempting to complete the challenge with one hand.






Corporate Social Responsibility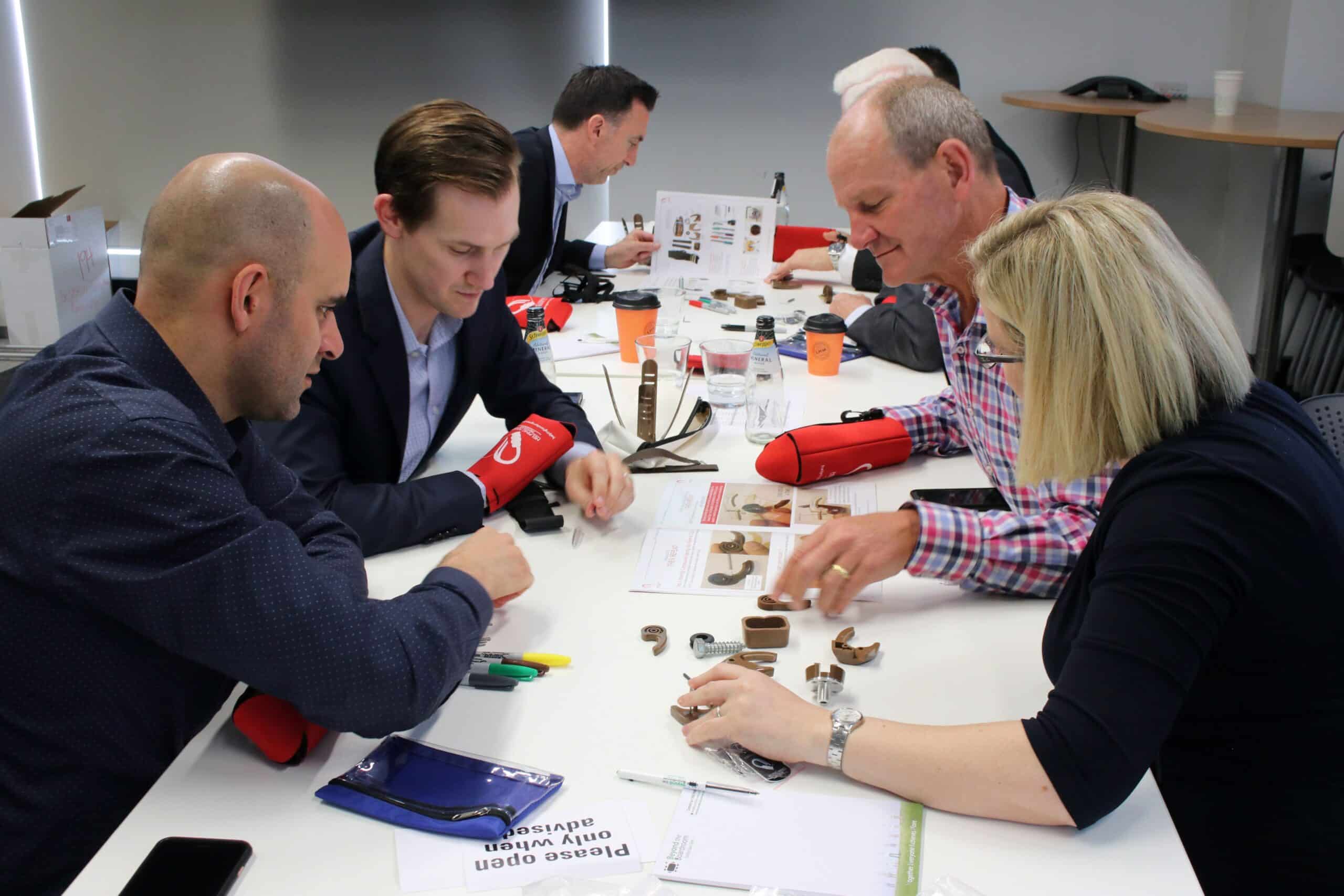 Inclusions
All equipment necessary to construct the prosthetics including tools
A manual describing how the helping hand can be constructed
A pinnacle host to facilitate the event
Shipment of prosthetics to each amputee
Quality Control
Frequently Asked Questions
The Helping Hands charity team building event quires a room with set tables and chairs for teams of approximately 4.

The prosthetics take an average of three months to reach the amputee in need. The process takes time as each helping hand must be checked for defaults. Once the prosthetic has been delivered your team will have photos and a thank you letter sent by the happy recipient.

90 minutes is usually plenty of time to finish the prosthetic. However, if you really are struggling for time then the quality control personnel will fix it up for you!

Similarly, if you make a mistake and the prosthetic becomes faulty, then quality control will step in to ensure the recipients can use the prosthetic to its full capacity.
"Fantastic event. Our host was absolutely amazing!"
"We had so much fun, the feedback I got from my team was awesome."