Online Cocktail Masterclass
About Online Cocktail Masterclass
The Virtual Cocktail Master Class will give your WFH team the chance to get behind the bar and mix up a storm in an exciting and interactive environment! This is an afternoon drinks like no other!

This fantastic event is hosted by our team of professional bottle spinners who will start the evening with a bells and whistles demonstration of cocktail making followed by a step by step master class in the art of mixing drinks as you all follow along at home. You will receive everything you need for the class delivered to your door prior to the event – simple!

There are two options:

Option 1 = Guests sent the cocktail kit and supply their own alcohol + ingredients.

Option 2 = Guests sent everything including cocktail kit, alcohol, ingredients – they just need to supply ice cubes!

Enquire Now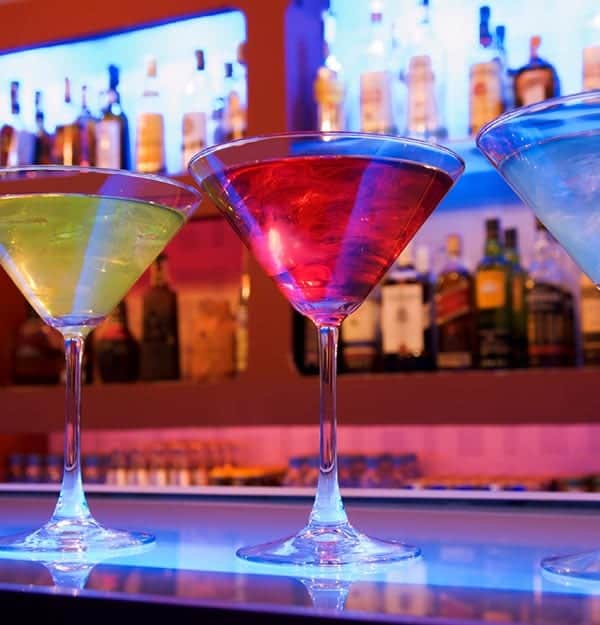 Key Facts

Your group will make four delicious cocktails throughout the duration of the class, with the first three cocktails being preselected from our list of 13 cocktails. Think of all the classics; Cosmopolitan, Martini, Mojito and many more!

We can host the Online Cocktail Masterclass on Zoom or your preferred video conferencing platform!
Inclusions
We will send each guest an high quality 8-Piece Professional Cocktail Kit including;

2 x spirit pourers, Hawthorn strainer and a conical strainer, Boston shaker tin (stainless steel), Boston shaker mixing glass, Beechwood Muddler, Double jigger

Option 1 = Guests will receive a shopping list of required ingredients.

Option 2 = Guests will receive all ingredients required excluding ice.

Option 1 + 2 Both Receive:

• A 60 – 90-minute fun and interactive live cocktail making event with a Kubarz MC and a Kubarz experienced cocktail bartender. (plus, a post event networking / catch up opportunity via our Zoom link)

• Instructions on how to make 2,3 or 4 terrific cocktails via live interactive demonstrations.

• Detailed pre event discussion and run sheet to ensure the event meets your expectations and objectives.

• We can also name the drinks after team / class members, funny group stories etc

• We can include banter and discussion from a designated person in your group who can be your link person. Basically, we make it as tailored as possible to make it as fun and interactive we can for your group.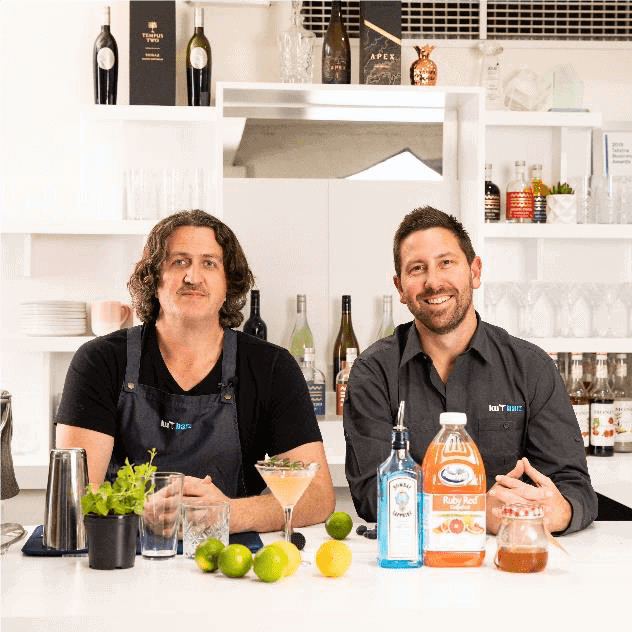 Frequently Asked Questions
Yes our host is RSA certified.

The class will go for 1-2 hours depending on your requirements.

On most occasions yes, we do. Occasionally clients have hosted this event at a venue that does not allow a 3rd party to bring alcohol on site, in which case we can order the alcohol through the venue. If this is the case there may be an additional charge as the venue will charge a higher rate for the alcohol.