About Games Night
This hilarious and interactive evening ensures an enjoyable atmosphere that will definitely be one to remember. Teams of delegates aim to outscore their opponents by competing against each other in a series of entertaining individual and team challenges.

This evening activity fills the gaps in meal service providing participants with fun and entertaining competitive challenges to get tables interacting as they compete with the rest of the room.

The Games Night is a perfect event for a group wanting a fun night of interaction, competition and entertainment.

Enquire Now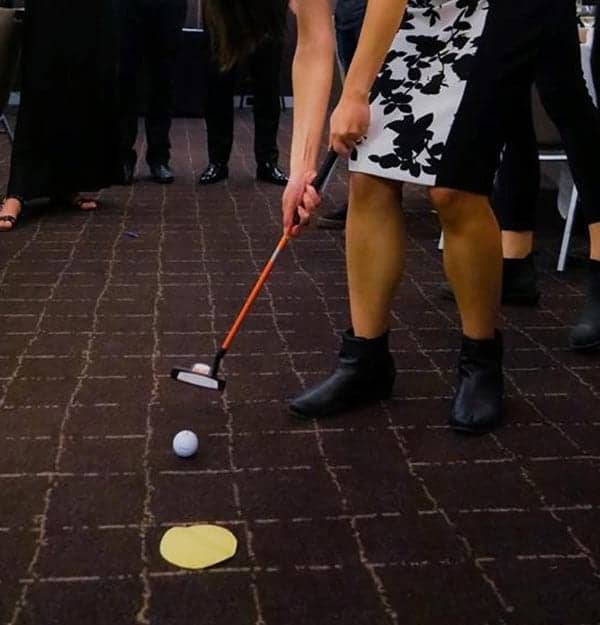 Key Facts

The Games Night team building event will see your delegates divided into teams of approximately 8 people per team.

We will fit in with the agenda of the evening and usually fill the space between the drinks and the entrée, entree and the main, the main and the dessert.

Some challenges require one person per team to compete on behalf of their team while the crowd cheers in support. Other challenges require the entire team's involvement with points allocated for the winning table at the end of each round of competition.

The team with the highest score at the conclusion of the night will be crowned the winners.

This event requires minimal setup and pack up so is a great option to inject some fun, competition and teamwork into a tight conference agenda.
Example Games:
Bottle Flick

Flick a ping-pong ball off the top of the bottle. Sounds easy, however most struggle…

Putt Putt

Delegates put their golfing skills to the test with a little twist. Sink the putt and score the points!

Balloon Burst

Blow up a balloon, tie a knot in the end and burst the balloon between the knees.

TV and Movie Themes

Short snippets of classic TV and Movie theme songs are played and teams reminisce.

Foil Towers

Teams race against the clock to build the tallest tower using only foil.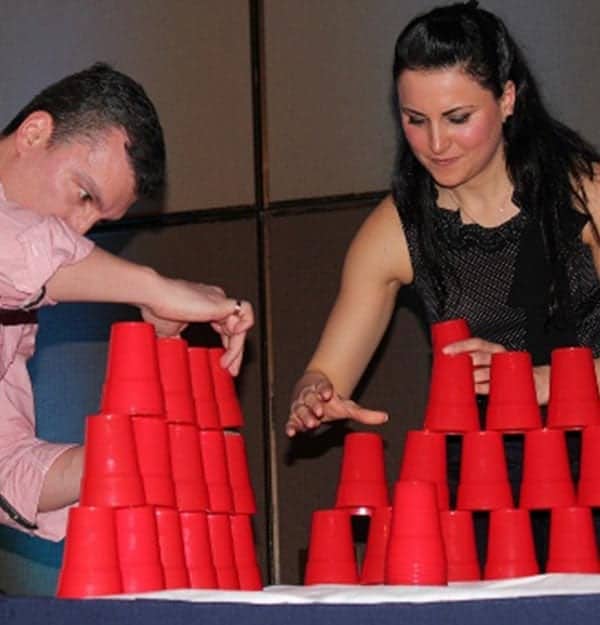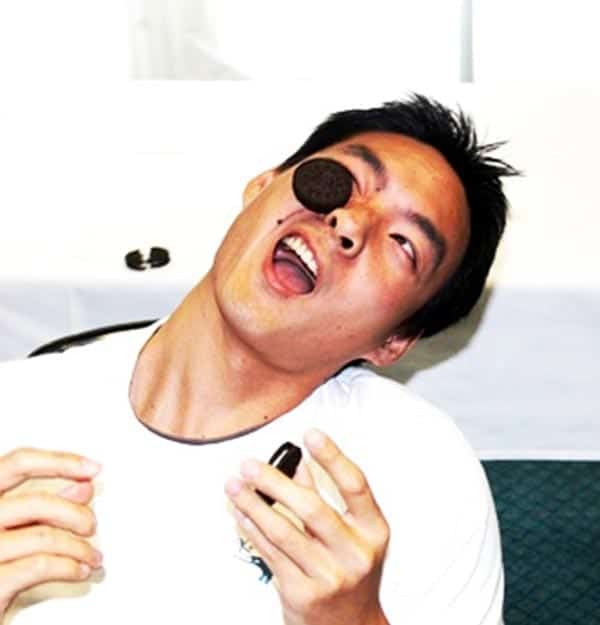 Inclusions
Throughout your evening meal or 1.5 hours for straight games (no breaks)
A Pinnacle host / MC & assistant Pinnacle facilitators to run the event
All facilitation and equipment required
$20 million Public Liability insurance
Gold Pinnacle medallions for the winning team
Frequently Asked Questions
"We had a Casino and games night conducted by the Pinnacle Team Events staff and both nights were amazing! The set up was well organised and the staff very enthusiastic. We had a great time and would highly recommend them for any conference or team building events. We will definitely be using them again."
"Thank you so much, we had an awesome night! Our facilitator was excellent for our Games Night at Mercure HVG. He kept the night running smoothly, made it fun, was quick witted and had a great memory for everyone's name! The games night was a surprise for our staff and the feedback I received was fabulous. Everyone really enjoyed it. It really stepped up our Xmas party dinner! Thank you again to the Pinnacle Team!"