When it comes to work, 'the office' doesn't always seem like the most creative of spaces where inspiration & new ideas are both nurtured & encouraged. This can be due to a number of reasons including:
Stress & Workload: Who has time to come up with new ways of completing tasks when the task list itself is overwhelming? Most people would rather stick with the way it's always been done than dedicate additional time & energy to coming up with a new method.
Taking Risks: Fear of the unknown and (even more so) fear of failure is a powerful thing. If an employee doesn't feel totally secure within their job, they will be unlikely to trial new ideas.
Lack of Motivation: If an employee doesn't feel as if their strengths and talents are being utilised or if there's little opportunity for career advancement, they are far less likely to put in the time & effort into being creative. Creativity is fuelled by passion, and employees who are disengaged or feel undervalued will be too bored & unmotivated to put the time into being creative.
Why is it so important to harness creativity in the workplace?
Thinking outside the box and collaborating to come up with new ideas generates excitement, passion & creativity amongst employees. Benefits of harnessing creativity in the workplace include: 
Better teamwork and team bonding
Increased workplace engagement and interaction
Improved ability to attract and retain quality employees
Increased staff morale, fun and happiness
Increased workplace problem solving and productivity
Generally, research has shown that the more someone engages in creative thinking, the better they become. Developing a creative culture takes time and it begins with management, being more open-minded and less judgemental to the suggestions of their team. If you're keen to motivate your team to be more creative, we have put together a list of our top activities for generating creativity:
Teams of delegates compete in a team building challenge that replicates the famous TV show Shark Tank / The Dragons Den. The challenge will see teams creating a product or service they will pitch to a judge (Shark / Dragon). The aim of the teams is to convince the judge that their business is a sound investment and for the judge to contribute financially to their start up business.
Stage 1 – 15 minute briefing
Briefing to all teams. Teams issued with a container of pads, pens, craft supplies, novelty accessories and alike to provide teams with motivation and inspiration for their product / service. Judges introduced in the briefing with a motivational exert on each judge.
Stage 2 – 60 minute business idea creation and planning session
Teams can base themselves at their table or head outdoors if they like. Teams will design a product (prototypes allowed with craft supplies) or service business idea. They will prepare the following:
Business Name
Target Market
Gross Profit margin (expected)
Investment of $X will buy the Shark X% share of the business
Future plans for growth and distribution
Remarkable Consumer Experience
Stage 3 – 45 minutes of Presentations and Judging
Each team is provided 5 minutes to "pitch" their idea to the judge & the group. The judge is allowed 2-5 minutes Q&A with each team & then nominates the amount they will invest in each idea from their $1,000,000 overall budget.
Discover the sommelier within! Pinnacle can provide you with your very own Hunter Valley Winemaker who is willing to divulge the secret ingredients and methods required to get the perfect wine from "Grape to Glass". This unique and hands on activity will have you smelling, swirling and spitting as teams learn to create their very own winning blend. However, the taste alone won't make you a winner…how often have you bought a bottle of wine based on the sexy label? Teams will also compete to create the greatest label that best reflects their fabulous drop.
Design and flavour are of paramount importance if you want to be the days "Grape to Glass" winning team… But of course, the competition wouldn't be complete without the perfect sales pitch to your thirsty audience. A bottle of the winning blend complete with winning label design will be distributed to every member of the group to drink as they wish.
The Cocktail Master Class will give your team the chance to get behind the bar and mix up a storm in an exciting and interactive environment! This fantastic event is hosted by our team of professional bottle spinners who will start the evening with a bells and whistles demonstration of cocktail making followed by a master class in the art of mixing drinks. Your group will make four delicious cocktails throughout the duration of the class, with the first three cocktails being preselected from our list of 13 cocktails. Think of all the classics; Cosmopolitan, Martini, Mojito and many more!
For the fourth and final cocktail the competition begins! Your delegates will get shaking and stirring to design their very own unique cocktail. All ingredients and equipment will be readily available to get the creative juices mixing & flowing! Teams will be judged by our Cocktail Master on taste, the enticing name of their cocktail and a sales pitch which they must present in front of the group.
Can your team escape? This exciting Escape the Room challenge is the ultimate team building event that will test the sharpest minds. Each team is "locked" in a room with a set time frame in which to escape before the world as we know it ceases to exist. Teams must follow the clues, solve the puzzles and unlock the secrets to ESCAPE!
For teams to be successful they must communicate, think outside the box, work together, admit to their mistakes and believe they can succeed. All this under extreme time pressure as each team has only 90 minutes to uncover the 8-digit code that will ultimately allow them to escape the room.
This event can be tailored to suit any size group by adding more rooms for more teams. We recommend each team is between 8 – 12 people with each team requiring 1 room. Rooms can be conference rooms, hotel rooms, offices, boardrooms etc. Pinnacle requires 30 minutes in each room prior to the event to set up.
Upon arriving delegates will be separated into their tribes. Each tribe will be issued with a blank team flag and their first task is to decide upon a team name and paint their Team's flag. Then the competition begins!
The tribes will compete against each other at a series of "Survivor Style" team challenges. Each challenge requires the tribe to outwit, outplay and hopefully outlast their rival teams. Points are awarded for the winning tribe at each challenge. The tribe with the highest score at the conclusion of the event will be hailed the winners. Challenges focus more on lateral thinking /problem solving / teamwork than strength. Unlike the TV Show Tribes will not vote members out of their team! Instead, at the end of the activity we will hold Tribal Council. Here, teams will get the opportunity to take points from each other! All is fair in love and war.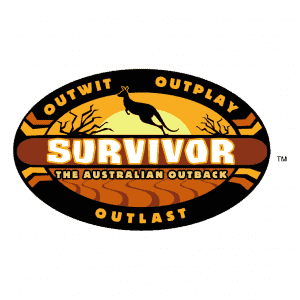 Art is one of the world's most powerful forms of communication. Art lets people communicate in a way that words never can. Many people feel they don't have a creative bone in their body – yet up to the age of 9 or 10 we all loved to create!!
Working with a professional artist, teams discover the tricks of the trade as they smash through negative barriers and mindsets and discover their creative potential. How? By turning ideas and thoughts into a masterpiece that they never thought possible!
Teams dispel negative thoughts that hinder creative thinking
Team members learn how to draw out ideas and develop 'big picture' thinking
Every team member paints
Team members are involved in every step of the art building process – brainstorming, drawing and abstracting ideas, designing the image and painting the masterpiece!
The Team Masterpiece facilitator is a professional artist who works in both the creative and corporate world
Art team building is completely mess free for the venue and the participants
Art team building works with all levels of perceived artistic ability
This is your chance to be just like the investigative gurus that make up the CSI teams on the popular TV show. A hilarious evening activity designed to coincide with your evening meal.
At the commencement of the evening the delegates are informed that there has been a vicious crime committed. Alicia, the guest speaker, has been murdered! They must investigate the crime scene and the forensic information that surrounds the murder victim, such as a gun, a knife, drugs, a hair dryer plus more twisted clues.
Groups are allocated time alone to gather their story and prepare to re-enact their own version of events to the remaining crowd of fellow investigators. The re-enactment must use the props, characters and also any key words that appear at the scene. However, the rest is left up to the interpretation of each team. You will be amazed at how many clever (usually extremely comical) versions of the murder will unfold before your eyes. Teams are awarded points in reference to their interpretation of the story, the effort that they put into their re-enactment and audience response..