In 60 minutes, the world as you know it will cease to exist. Your job (as a team), is to escape the room and save the world from impending doom. What activity could be better at bringing teams together than saving the world with a splash of friendly competition? Played either face-to-face or online, escape rooms are exceptional when it comes to team bonding! In this blog post we will detail the many benefits of escape rooms & why they are great for corporate team building.
What is an escape room? In case you have been living under a rock, escape rooms are immersive role-playing games. Sometimes called an escape game or puzzle room, players are "locked" inside a room & tasked with solving the mysteries of the room within a set time limit. Since the first escape room opened its doors in 2007, the industry has grown to more than 14,000 escape rooms all over the world. For an Escape Room in Sydney, you have more than 20 different businesses to choose from.
Escape rooms are suitable for people of all ages & abilities, and the challenges draw on a variety of types of knowledge. This is part of the reason why there are so many benefits of escape rooms for team building! The variety of challenges also means that everyone gets a chance to shine. Other benefits of escape rooms include providing the unique opportunity of practicing teamwork and problem-solving in a fun & safe environment.

Why choose a Pinnacle Team Events escape room?
Whether your team is meeting face-to-face or working remotely, Pinnacle Team Events has an escape room option for you.
Escape – Live Event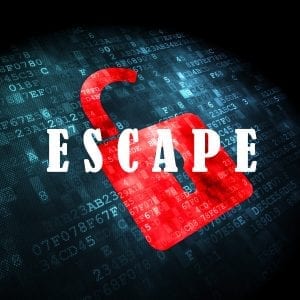 For our live, face-to-face, Escape the Room challenge – we bring the activity to you! Unlike escape businesses who are limited to just one team completing the escape challenge at a time, we can have multiple teams competing in the same escape room challenge all at the same time! There is no need to travel anywhere as we are a completely mobile service, we bring the activity to your conference venue or your office. We will bring all the equipment required & just need 30 minutes setup time prior to the start of the activity.
PLUS the Pinnacle Team Events Escape Room has been specially designed with team building in mind! Our team has over 15 years experience in team building events & each of the escape puzzles have been designed accordingly. The benefits of our face-to-face Escape Room include helping your team boost skills in communication, problem-solving, collaboration & working under pressure.
"The activity organised for my Managers and Managing Director was brilliant. It really helped with the team bonding and understanding each other's communication level. I believe our goal for this was achieved."
Krones
"Was a great set up, convenient that the activity could come to us, the facilitator was great and explained everything clearly, great team building exercise"
Health NSW
Online Escape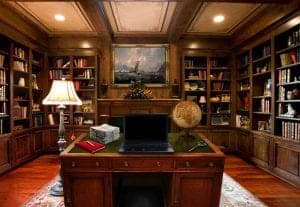 If it's difficult to get your team physically all in the one place for a team building activity then our Virtual Escape Room is for you. Hosted on your preferred video conferencing platform (Zoom, Microsoft Teams or Google Meet), our Game Master will split your group into breakout rooms of 5 people per room – these are your teams! Together, all members of your team will login to our app, enter the unique game code and access the escape challenge. On their devices, teams will be fronted with a series of interactive tasks, riddles & puzzles which they will decipher together in their breakout rooms.  Even if your team is not technologically savvy – we are! The app is easy to use & our Game Master will stay on hand to give clues & assist any teams who get stuck. There are so many benefits of our online escape room – it's the perfect activity for teams wanting to get together for some virtual problem solving, lateral thinking and team bonding!
"We worked with Sam and Will and from start to finish they made the organisation and running of the event so seamless and the team had an absolute ball!"
Dimensional Fund Advisors
"We had a great time, highly recommend."
Belkin
Team Building Benefits of Escape Rooms
Communication
Effective communication is key to any successful team. Whether you're in a staff meeting with coworkers or working on a team project – ensuring everyone involved is on the same page is very important. Escape room challenges help teams develop vital communication skills in a high intensity, low stakes environment. Teams work together to find clues & solve how they fit together to progress through the escape room. During the game, due to time constraints team members have no choice but to yell out their ideas – regardless of how silly they may sound. An escape room activity will show how well (or poorly) your team communicates under pressure, whilst also providing an opportunity to improve those skills.
Problem Solving
They say that if you want to be better at anything, you need to practice. So, if you want better problem solvers in your team you need to immerse them in some unique, lateral thinking, out of the box puzzles! Being a great problem-solver isn't necessarily something you're born with. And natural ability isn't the only way to be great at solving puzzles.  Like anything in life, it's a learned skill—and one that you can practice and develop by playing more escape rooms.
Common Goal
One of the biggest reasons escape rooms are great for team building is because they get everyone in the team working towards a common goal. Win or lose, the work that was done & the experience had was completed together. Furthermore – either everyone in your team escapes (succeeds) or no one does! Be it live or virtual, no escape room can be solved in the allotted time by a single person alone. Everyone in your team has a role to play!
If you're interested in learning more about our live Escape & Virtual Escape Room challenges, and how they would benefit your team get in contact with us today!